May 18, 2022
Patio Furniture Reviewed
Explained! Natural Wicker, Synthetic-Wicker and Rattan Patio Furniture
In the arena of wicker weave furniture, it's very easy to confuse natural wicker, with synthetic resin wicker with rattan. Because these terms tend to be used interchangeably many of times (specially wicker and rattan), it's difficult to know what's what. To clear up the confusion, let's take a look at what each of these terms means:
Wicker is a technique for weaving products out of cane-like materials.
Rattan is a material that comes from climbing plants and that given it's flexible sturdy consistency is weaved into furniture.
Now, there are two types of wicker furniture: natural and synthetic. Both use weaving as the method of construction, but the final products vary greatly.
Natural Wickers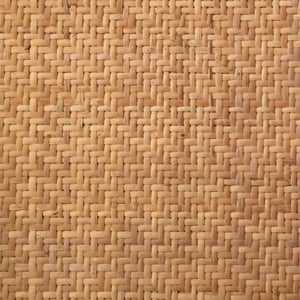 Natural wickers can be made out of rattan, willow, sea grass and raffia. It's become
very popular due to it's elasticity and comfort and it's potential for creativity. The different patterns offer a wide range of possible builds and the ability to color the natural hue of the wicker to give it different looks all add to it's popularity. Although the look and feel of natural wicker may seem appealing, it is made to be enjoyed indoors and out of direct sunlight because of it's susceptible to rain, sleet, snow, moisture, and other forms of inclement weather. Some companies do offer moisture and weather resistant coating to make natural wicker furniture more patio friendly.
We recommend to only buy natural wicker for indoors, because it may be high maintenance to keep outdoors in good conditions. Instead opt for synthetic wicker for the outdoors!
Synthetic Wickers (or Resin Wickers)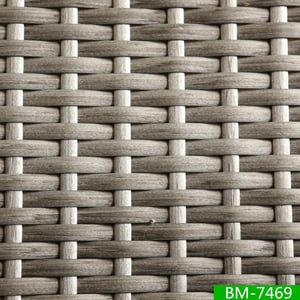 Synthetic wicker is the most widely used type of wicker for patio furniture because
of it's durability against the elements. It's made from resins that are extracted from plant material and harden permanently. There are many types of resin wickers: from PVC, nylon, polyethylene (PE) and High Density Polyethylene (HDPE) Wicker. We recommend the HDPE because it's made from a compound that is very dense so it's extremely durable in all outdoor conditions. Other wicker materials like PVC may peel off and reveal a mismatched color after years of use. HDPE on the other hand is made with the same colored material throughout so there is no peeling or color mismatch.
Note! High quality wicker furniture has a Matte (flat) finish that isn't shiny. This is a tell-tale sign of a cheap vinyl material so you can distinguish low quality from high quality with one look.
The Verdict
Natural wicker will become dry and brittle over time. It will crack and cause the weave to unravel over time.
Natural wicker can be subject to damage caused by insects and small pests.
Natural wicker may fade in the sun and get wet during rain, being permeable may cause the fabric to give in, on the seating area.
Natural wicker is best used indoors.
Synthetic wicker is infused with UV Inhibitors that prevent fading in the sun.
Synthetic wicker won't break, chip, or scratch and it's stain resistant.
Synthetic wicker is easy to wash.
Synthetic wicker is still less expensive than natural wicker.
HDPE is 100% recyclable.
Synthetic wicker can also be used indoors
Hands down synthetic wicker is the best material for your patio set!
Leave a comment