How To Create a Resort-Feel Backyard
One of the nicest things a home owner can experience is the feeling of staycation: when you vacation in your own home. Usually replicating the decor and feel of a resort like setting takes a bit of craft and effort when shopping for your patio furniture. So today we give you the top tips on how to make your backyard feel like a resort so you can really live out the experience of a a getaway inside your own home.
Pick A Style
Most resorts often create a common aesthetic to tie the look and feel together. The first thing we recommend is that you choose a common theme or style for your backyard resort feel. These are some of the most common styles we find to be instant resort-feel classics:
Cozy and Homey
This style is characterized with very comfortable furniture, often with big cushions, made from teak or wicker to give it that homey style. Color palettes range widely, and we see plenty of beige colors in this category. Decorations may be flamingos, flowers, palm trees, or a nice table lamp.
Simple and Slick
This style is characterized by a simple aesthetic, using basic colors such as white, grey, cream and beige. It can be made out of marine grade polymer, or aluminum since these simple frames give it a slick touch.
Modern and Abstract
This style is characterized by low, close to the floor furniture with thin cushions and abstract artsy decor. Furniture can be made out of marine grade polymer or strudded aluminum. The color pallet ranges from very base colors like creamy tan, to extreme colors such as reds and blues that give it an abstract feel.
Tropical and Rustic
This style if characterized by airy white curtains, wooden, teak or wicker outdoor furniture, with medium sized cushions and wooden ottomans. This style uses plenty of prints rather than solid colors, things like flower prints, bird prints, palm trees prints, are very common. You can also pair up a white wicker set, with some tropical printed pillows to give you that copa cabana feel!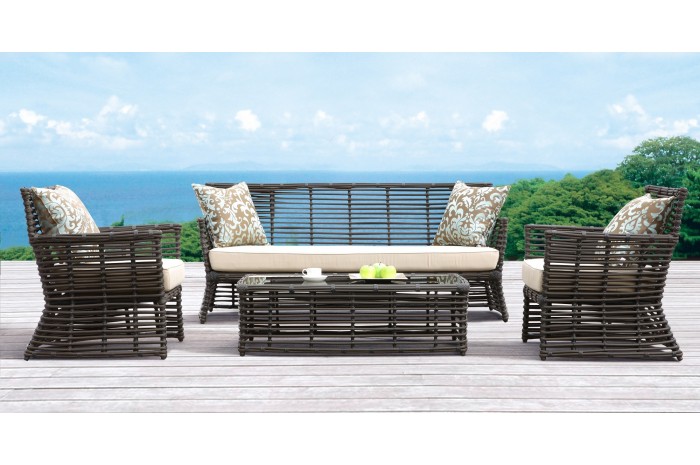 Once youve picked out the type of theme, you can effectively shop for the main furniture pieces such as the sofas, chairs, chaise lounges, dining sets that will give your backyard the initial feel of a resort. Next comes the funnest part!
Add The Details
This step consists on completing your backyard look with those very important details that every resort has and make their decoration functional for relaxation.
Add a hammock: hammocks are important details for relaxation that you cant skip. Some wellness experts even recommend relaxing on a hammock daily since the swinging motion releases stress. Choose from rope hammocks (more rustic feel), soft weave hammocks (more cozy feel), or quilted fabric hammocks (more modern). _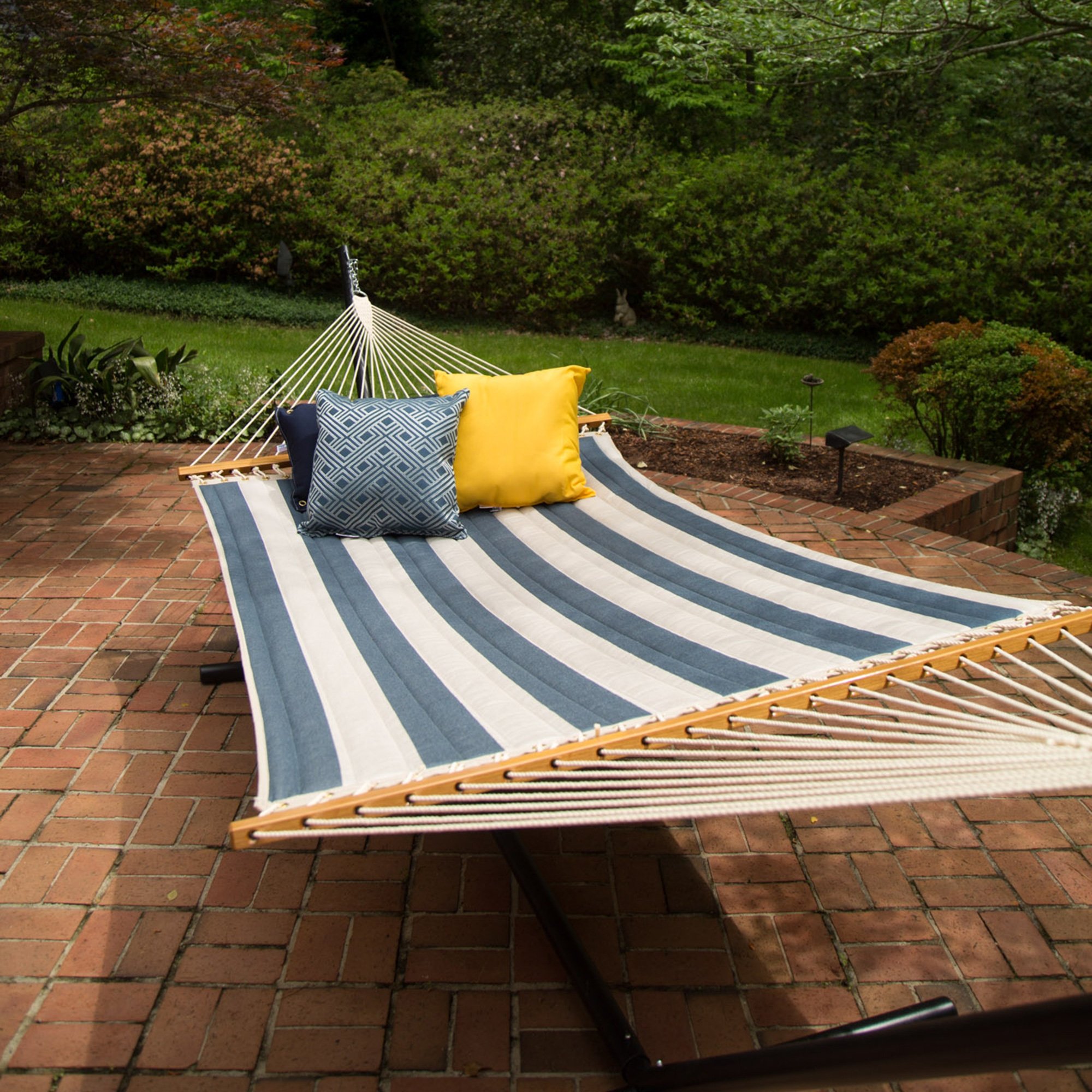 Add a fire-table: being able to gather around a fire with friends is probably one of the oldest things humans are used to doing, and for some the sound of cracking fire is soothing. Add this soothing effect easily with a fireable, they are easy to install and use year round with minimal risk. _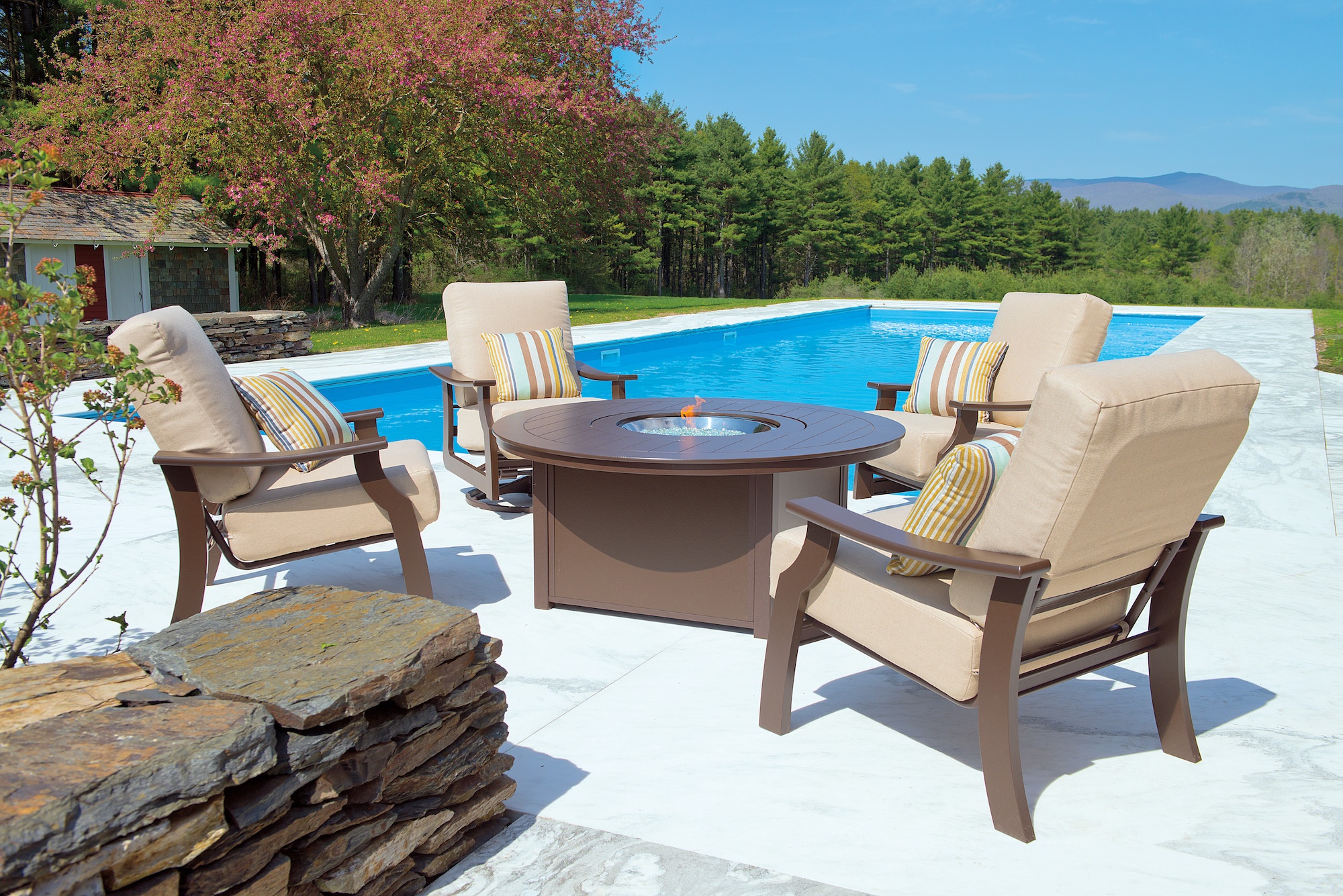 Add plants: typically resort landscaping mimics the surrounding areas or it has its own style, spruce your background areas up with some plants like mini palm trees, orchids, evergreens, or roses to really give it that special resort feel. _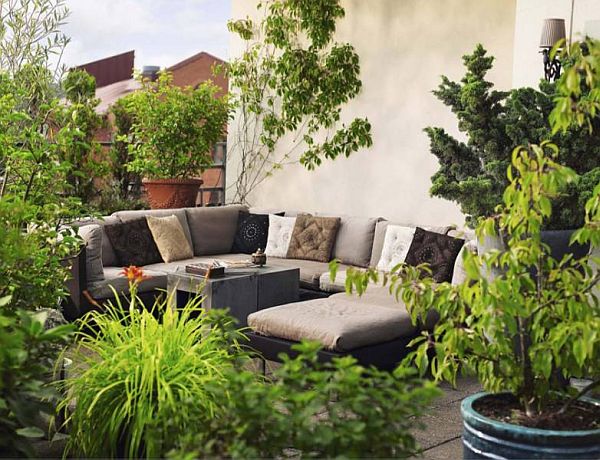 Add a daybed: daybeds are ubiquitous with resort living. They give you a space to lounge all day and sunbathe or read a book at leisure. Every resort has a daybed, so just by adding one to your backyard you can accomplish that resort-feel. _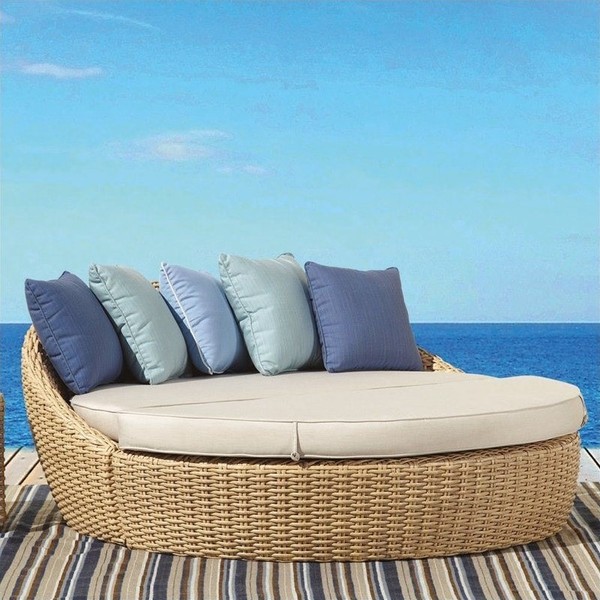 Light it up: if you want a truly unique look, add some hanging lights around your patio to create a romantic atmosphere when the sun is down. _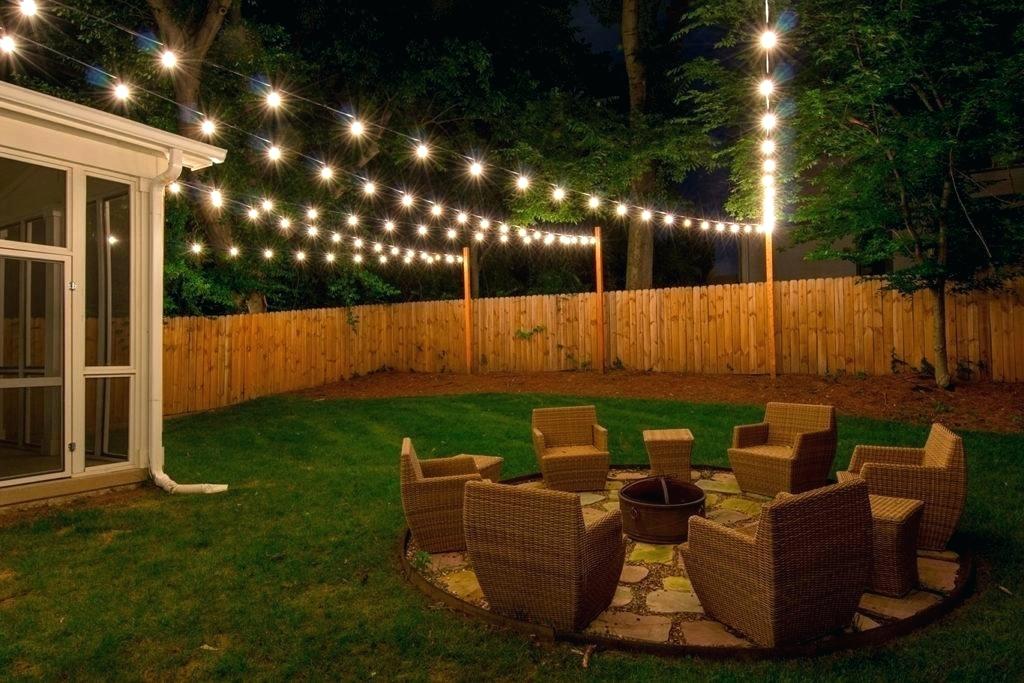 Lastly; if you are looking to complete your resort-feel backyard you might consider adding a hot tub, for the hydrotherapy relaxation. We recommend stay away from cheap hot tubs sold at big box retailers since they tend to have a shorter shelf life.
Once you have decided on your style, bought the main furniture, added the details like a fire-table, or a daybed, and perhaps also a hot tub, you are ready to enjoy your backyard resort feel staycation.
Enjoy!
Get the newest, best design ideas, for free!
News and design tips from industry experts, delivered weekly