August 12, 2022
Patio Furniture Reviewed
Why We Love Sunbrella Fabrics
Sunbrella fabrics have been reviewed by experts as the best outdoor cushion fabric. It is used in outdoor furniture, indoor furniture, boat covers, and convertible automobile tops. It's highly durable, resistant to fading and water plus extremely easy to wash- low maintenance and mold/mildew resistant.

Just watch our video How to Clean Sunbrella Cushion to see how easy it is to care for Sunbrella fabrics with just water and soap (plus bleach when necessary).
So, what makes Sunbrella Fabric such a great option for outdoor fabrics?
Lets start with the obvious features, and tell you about the amazing sustainability of the brand too.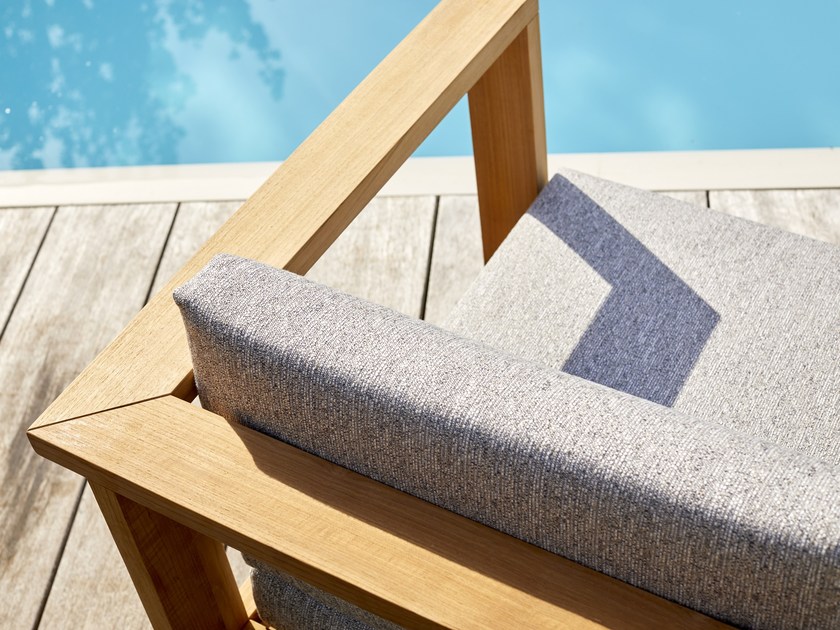 1. Resistant to Everything 
This fabric is resistant to: mold and mildew, water, chlorine, and sun fading. That pretty much covers the entire spectrum of outdoor weather challenges. This is the biggest selling point for Sunbrella because it means it can be left outside rain or shine!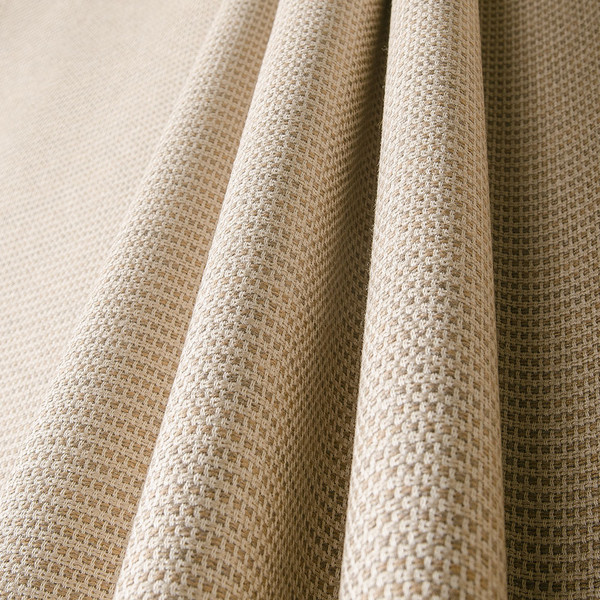 2. UV Fabric _
Sunbrella fabrics are saturated to the core with highly UV-stable pigments, making it UV and fade resistant. Whats more it was awarded the International Seal of Recommendation for UV-Fabric/Umbrellas/Awnings in 2006 by The Skin Cancer Foundation.
3. Customization _
If you are one of those people who love options, Sunbrella has them! With over 248 choices of colors and textures for your patio furniture, theres plenty to choose from. You may love this about the brand, because theres always a color for every space no matter the color palette.
4. Eco-Friendly and Sustainable _
Sunbrella makes every effort to be a 
sustainable company that minimizes environmental impact. With that goal in mind, they have several initiatives to stay eco-friendly:
Zero Landfill: no Sunbrella manufacturing facility in the world sends waste to landfills._
Solar Energy: in 2011 they added a solar array to their plant in North Carolina, reducing emissions by 1,000 tons._
Wastewater Reduction: they conserve more water during fabric coloring processes than normal dying processes._
Wildlife Conservation: Sunbrella conserves all natural areas around their plants and encourage their employees to plant gardens that provide fresh food._
They also have a Recycle My Sunbrella program that seeks to recycle the fabrics after they have outlasted their use by consumers. We love this aspect of the Sunbrella brand!
5. Extended Lifespan _
Sunbrella fabrics have an approximate lifespan of 10 years under heavy outdoor use. Thats 3 times longer than other fabrics in the market and makes them totally worthy of Best Outdoor Cushion Fabric title.
 Now, in order to make sure the furniture you intend on purchasing is made with Sunbrella fabric, you can check the furnitures manufacturer site or ask a salesperson to confirm. Its important to remember that Sunbrella has a 5 year warranty on upholstery fabrics for more info visit Sunbrella.
Leave a comment