April 15, 2022
Patio Repair Parts Explained
Types of Wrought Iron Glides
Cast iron and wrought iron furniture, almost always come with hollow disk like feet that bring wide, plastic disk like glides inserted so that your patio floor is protected from scratches caused by the iron feet. These types of glides are called "wrought iron glides" since they are exclusively used for wrought iron and cast iron furniture. There are many types of wrought iron glides, for this reason the question that's asked the most is "which type of wrought iron glide do I need for my furniture?". Today we're going to give you a guide to help you determine just that!
The Basics
First lets establish what a regular wrought iron glide looks like: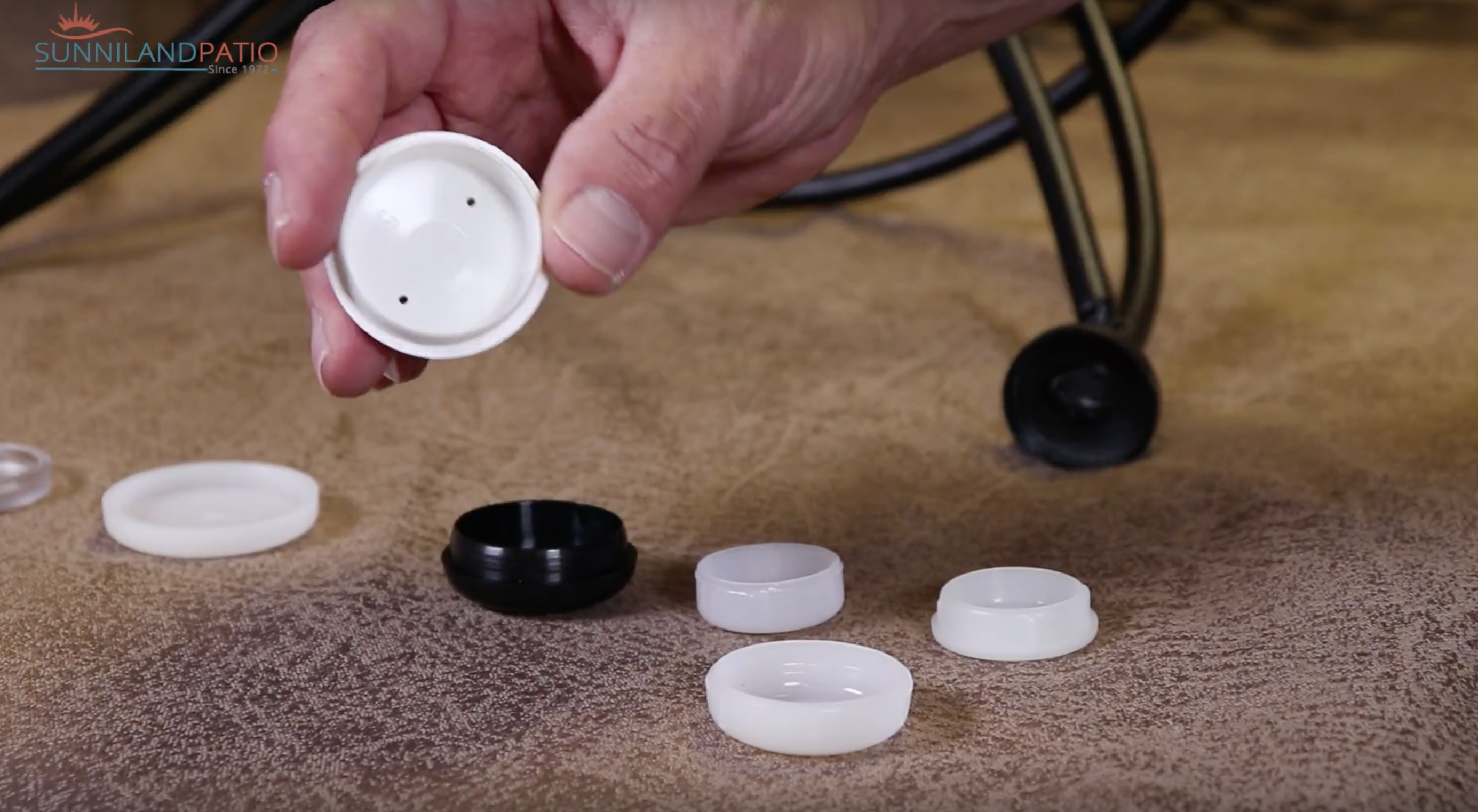 Its a plastic disk that gets inserted at the bottom of iron type furniture like this: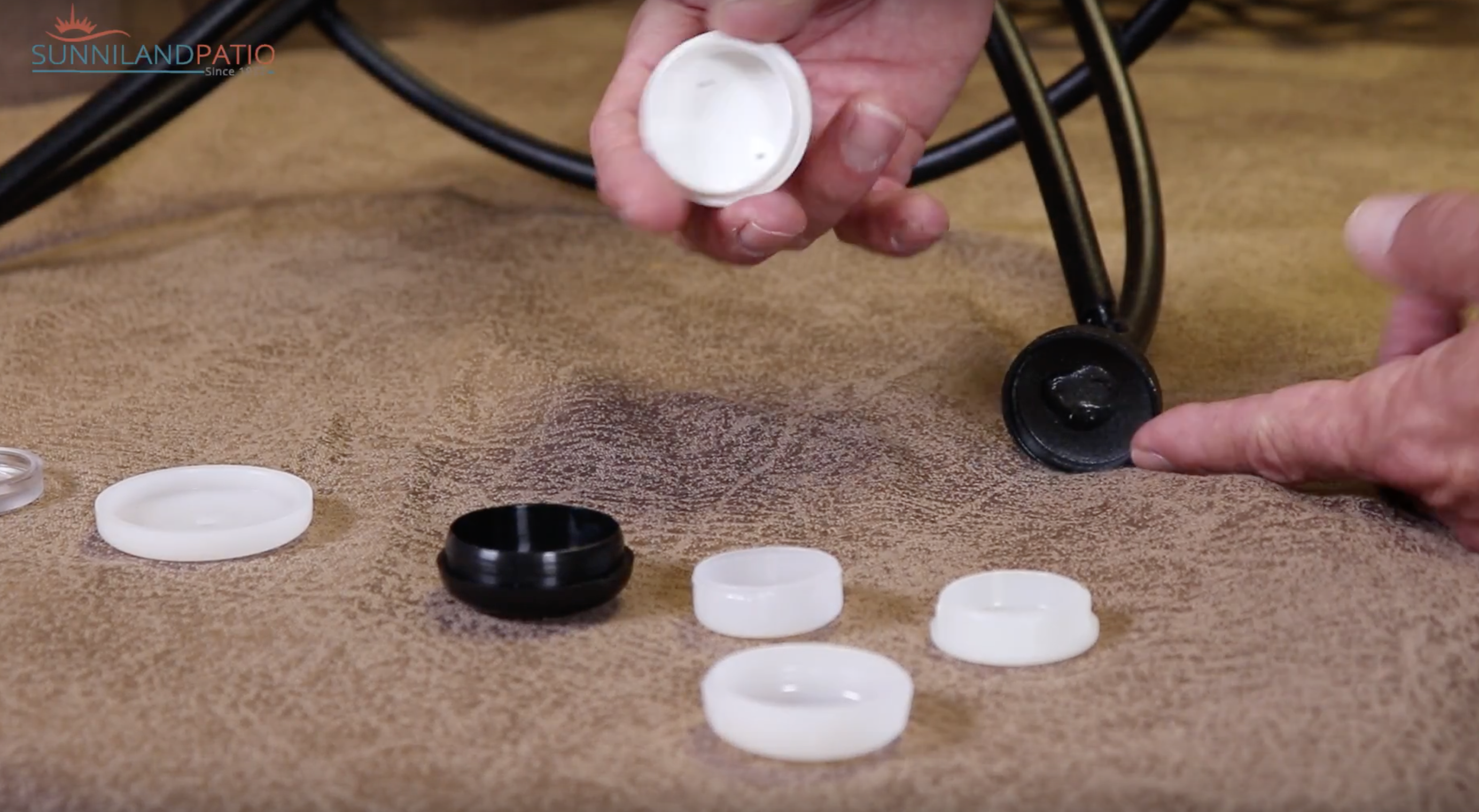 Deluxe Wrought Iron Glides
If the glide says deluxe on the item description, it means that it was made with more plastic so that its sturdier and will last you longer. When installed, they also look like a ball foot, since the edges of the cap will show on the sides of the feet.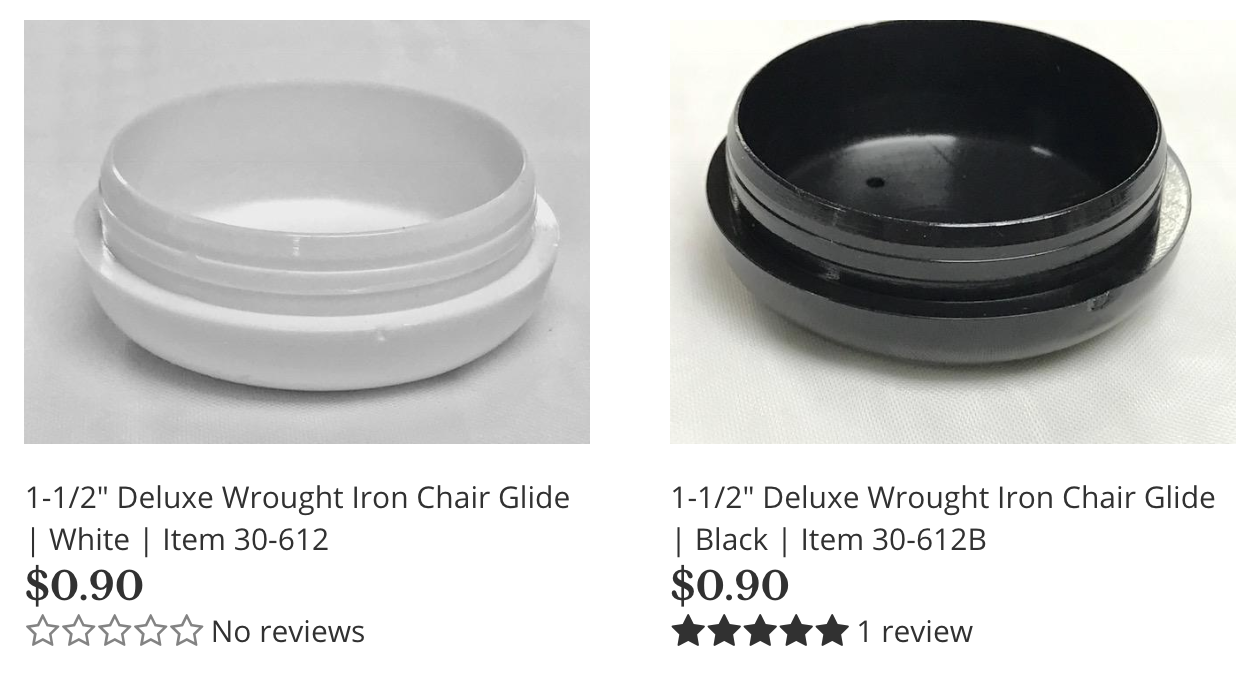 Regular Wrought Iron Glides
The most regular kind of glides are made out of semi transparent plastic and insert inside the cup-like feet of your iron furniture. Here are a few examples:
Disk Glide Caps
Then there are wrought iron glides that instead of inserting into the cup-feet, they snap over the feet. These are called disk glide caps, are usually very flat and thin, and you can tell if your furniture uses these because instead of cup-like feet, it has disk-like feet that are very thin.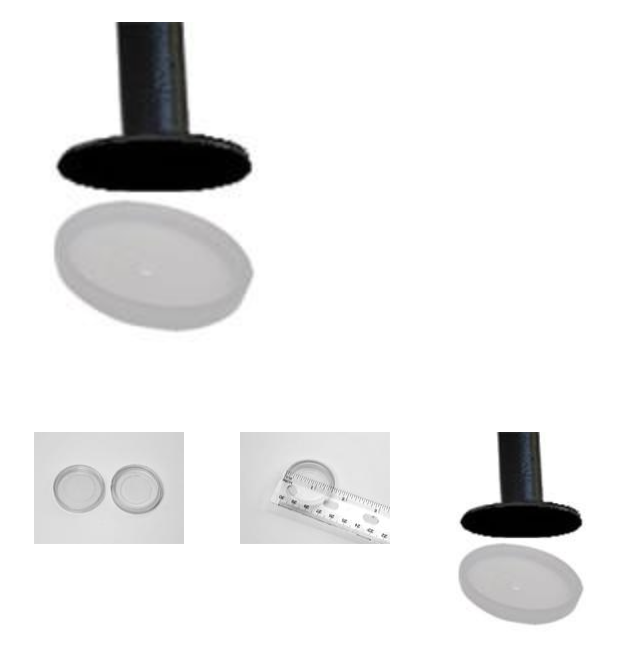 Common Sizes
The most common sizes are 1-1/4" and 1-1/2, with variations of 1-7/16, 1-3/4 and 15/16 depending on the sizes you need.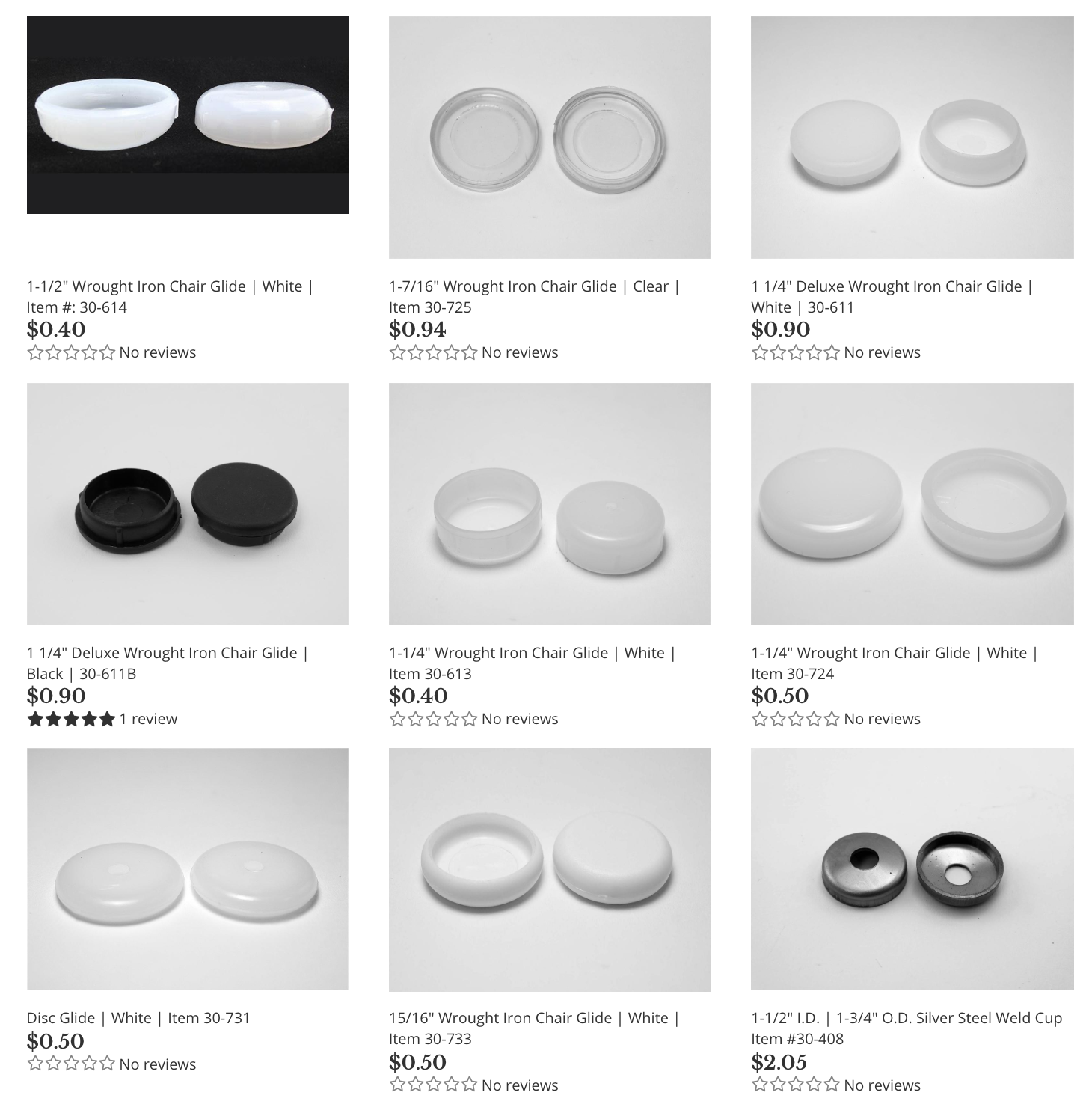 Thats it! Now you have a better idea of which wrought iron glide to use on your furniture. If you need wrought iron glides, click here.
Happy Fixing!
Leave a comment