July 15, 2022
Patio Furniture Reviewed
Showcase: The Hanamint Brand
Today we bring you a showcase of a brand known for their cast and wrought iron patio furniture: Hanamint.
Disclaimer: Sunniland Patio does not sell Hanamint furniture, it does however sell the replacement cushions for Hanamint furniture.
But first, bit of background on cast aluminum furniture:
Aluminum is the most abundant metal element found in the earths crust. The commercial use of cat aluminum is recent as compared to iron and bronze. Cast aluminum and wrought iron patio furniture evolved from the Industrial Revolution (early 1800s). Manufacturers produced chairs, sofas, love seats at mass scale and cast iron became popular in America as patio furniture around the 1830s-1840s. These early manufacturers used Rocco Revival designs featuring rustic and natural themes such as grape-and-leaf motifs, intricate piecework, flower-and-scroll crests, floral garlands, curled handholds and much more.
Designers also incorporated Renaissance Revival and Neoclassical motifs such as columns and lyres, creating pieces that offered antique ornamentation and vintage style.
Because of its price, weight, and durability aluminum is the perfect component for outdoor furniture. Furniture constructed from aluminum is easy to move into different configurations on ones deck or garden. Furthermore, aluminum is almost completely resistant to rust. Because of its natural attraction to oxygen, aluminum exposed to air develops a thin layer of oxide over its surface which protects it from the corrosion due to elemental exposure. This also makes it the perfect metal for any product, which requires long-term durability in the face of weather.
That brings us to Hanamint!
Hanamint is a leader in the outdoor furniture industry, and specializes on cast aluminum products. Due to the durability of cast aluminum, Hanamint sets will stand the test of time. Hanamint is known for their distinct style featuring intricate and elegant details. Easily customizable Hanamint allows you to pick from a variety of frame finishes and fabric choices to give your patio collection a personal accent.
Here are some of the collections featured: (includes pictures)
Bella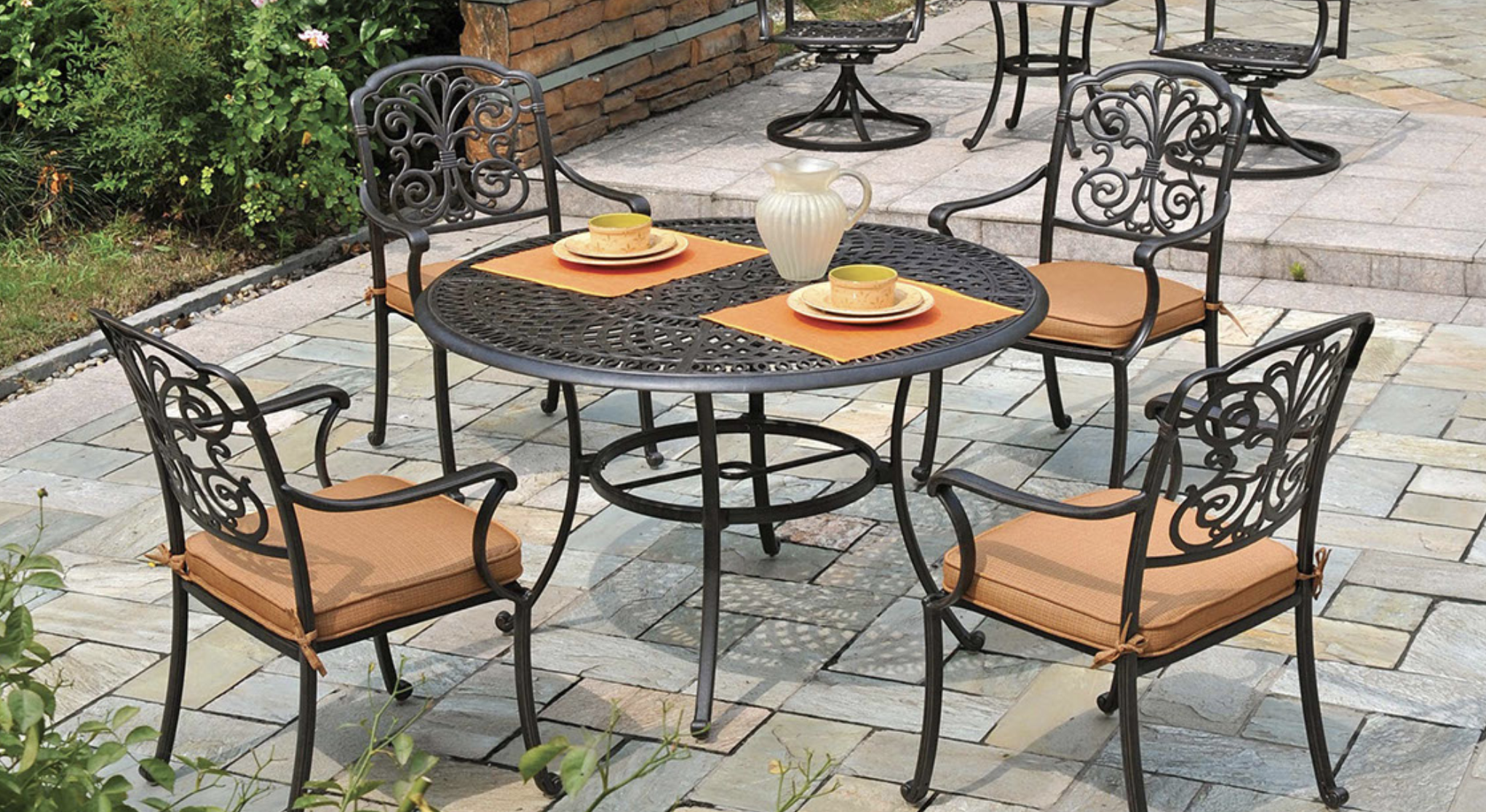 Berkshire
Mayfair
 
Newport
 
Sherwood 
St Augustine
 
Stratford
 
Tuscany
Westfield
 
These are all wonderful collections for your patio. Once youve had your set for sometime and wish to replace the cushions, just click here and youre all set! If you have any questions just drop us a line in the comments below.
Leave a comment