How to Use Patio Furniture as Indoor Furniture
Hi there! We'd like to present you with a short guide on choosing which patio furniture to use as indoor furniture. If you have no idea why anyone would want to use patio furniture as indoor furniture, here's a short article on "3 Reasons To Use Patio Furniture as Indoor Furniture". Let's dig in!
First and foremost, for patio furniture to work well as indoor furniture it needs to check the following requirements:
Materials- Choose The Most Versatile.
Chances are youll be moving the patio set around, therefore it makes sense to choose the most versatile, light weight materials. The best materials chosen for their durability and lightweight are: aluminum, marine grade polymer, and wicker.
Aluminum is light weight, durable, and doesn't rust. Marine grade polymer (MGP) is also lightweight, stackable, and highly resistant to moisture, stains, mildew, insects, scratches, and any other damage, plus the color doesnt fade. Lastly wicker furniture is lightweight, flexible and comfortable, and its perfect for both indoor and outdoor use.
What to avoid?
Avoid heavy furniture, such as steel, wrought iron or wood. These materials arent versatile, and will be complicated to move around.
Comfort- The More The Merrier
Usually the living room or family room are spaces where we tend to spend tons of time socializing or relaxing indoors thats why we recommend you choose a comfortable patio set. Wether its a dining set or a a conversation set look for cushioned aluminum, MGP or wicker furniture that can offer the highest comfort.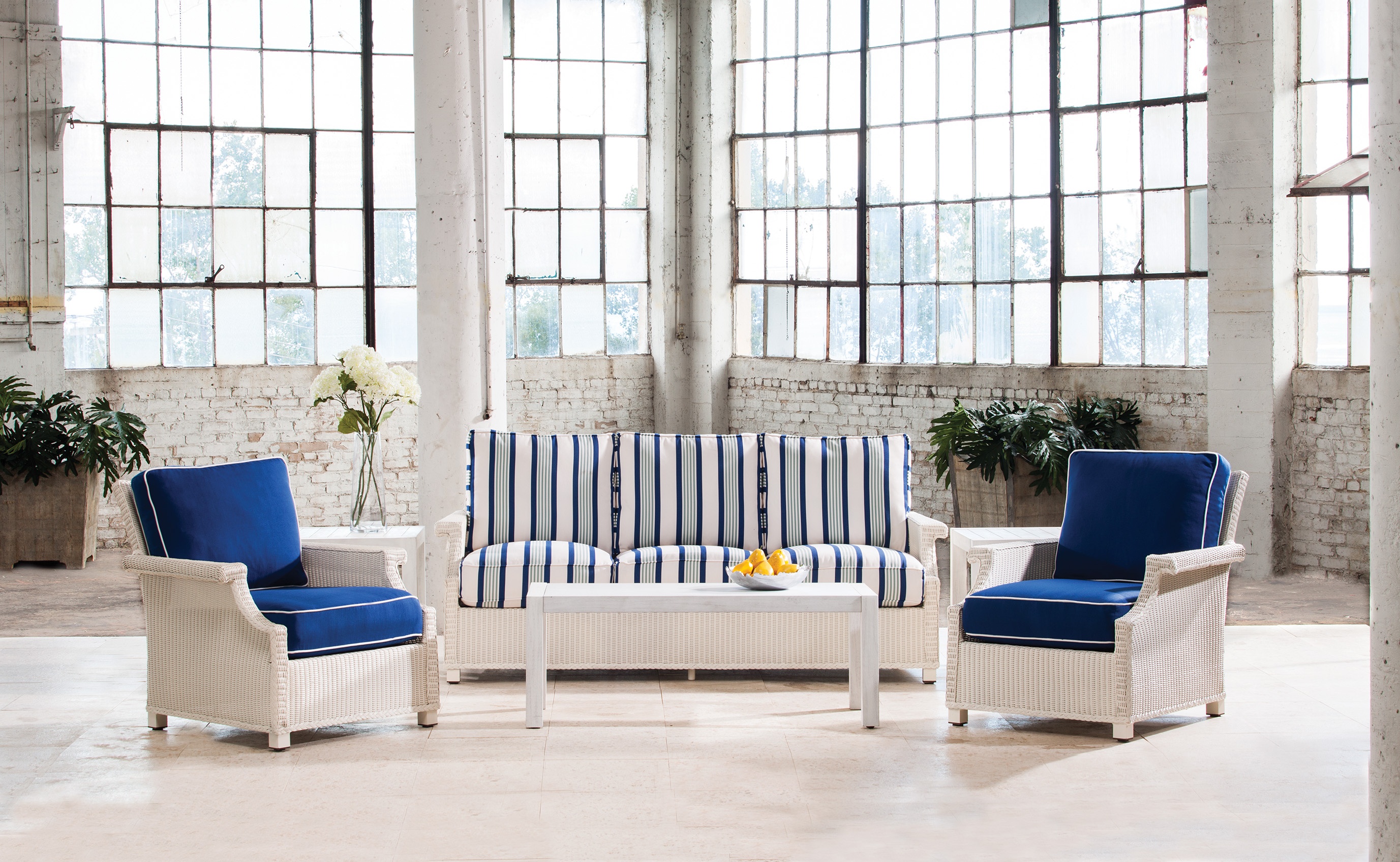 What to avoid?
Sling furniture works, however its not as comfortable as its cushion counterpart, so we dont recommend it for indoors. Sling furniture is great in areas near a pool so that you can sunbathe after dipping in the water, and not have to worry about wetting the furniture.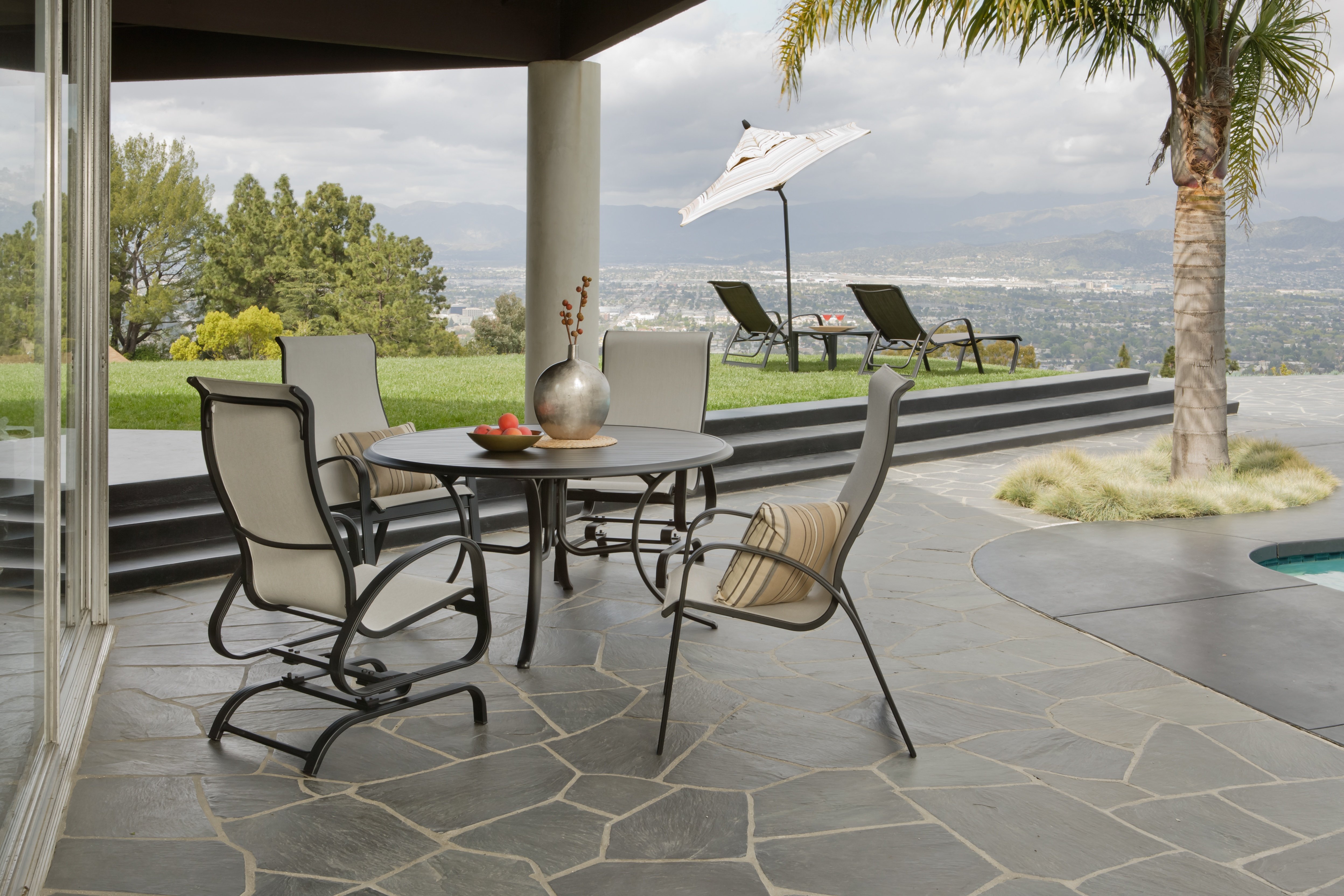 Plain wrought Iron or Steel furniture, is not comfortable at all, even when cushioned its not suitable for long time sitting engagements such as a Netflix movie marathon or a dinner with family and friends indoors.
Style- Chose The Most Similar To Indoor Furniture.
Unless you want your indoors to feel like a patio, or a garden; we recommend choosing patio furniture that has a similar style to indoor furniture, that way, it feels just right. As mentioned above, cushioned aluminum, MPG, and wicker furniture has the perfect style that wouldnt look out of place inside the home. You can choose from a variety of brands like Telescope for MGP and aluminum, Sunset West for wicker and Woodward for aluminum.
What To Avoid?
When it comes to styling a home, normally if the patio furniture looks like it belongs at the beach or in a garden, youve gone too far. Among the styles of patio furniture that dont go well indoors are: Adirondack styled furniture, park bench style dining sets, iron furniture, wrought iron or cast aluminum furniture without any cushions, lounge chairs made of solid MGP with no cushion or sling, sling sets that look like they belong near a pool, cheap plastic pool furniture, and of course needless to say... table umbrellas!
These will tend to look tacky indoors, are hard to pair with rugs and decorations that would normally accompany regular indoor furniture.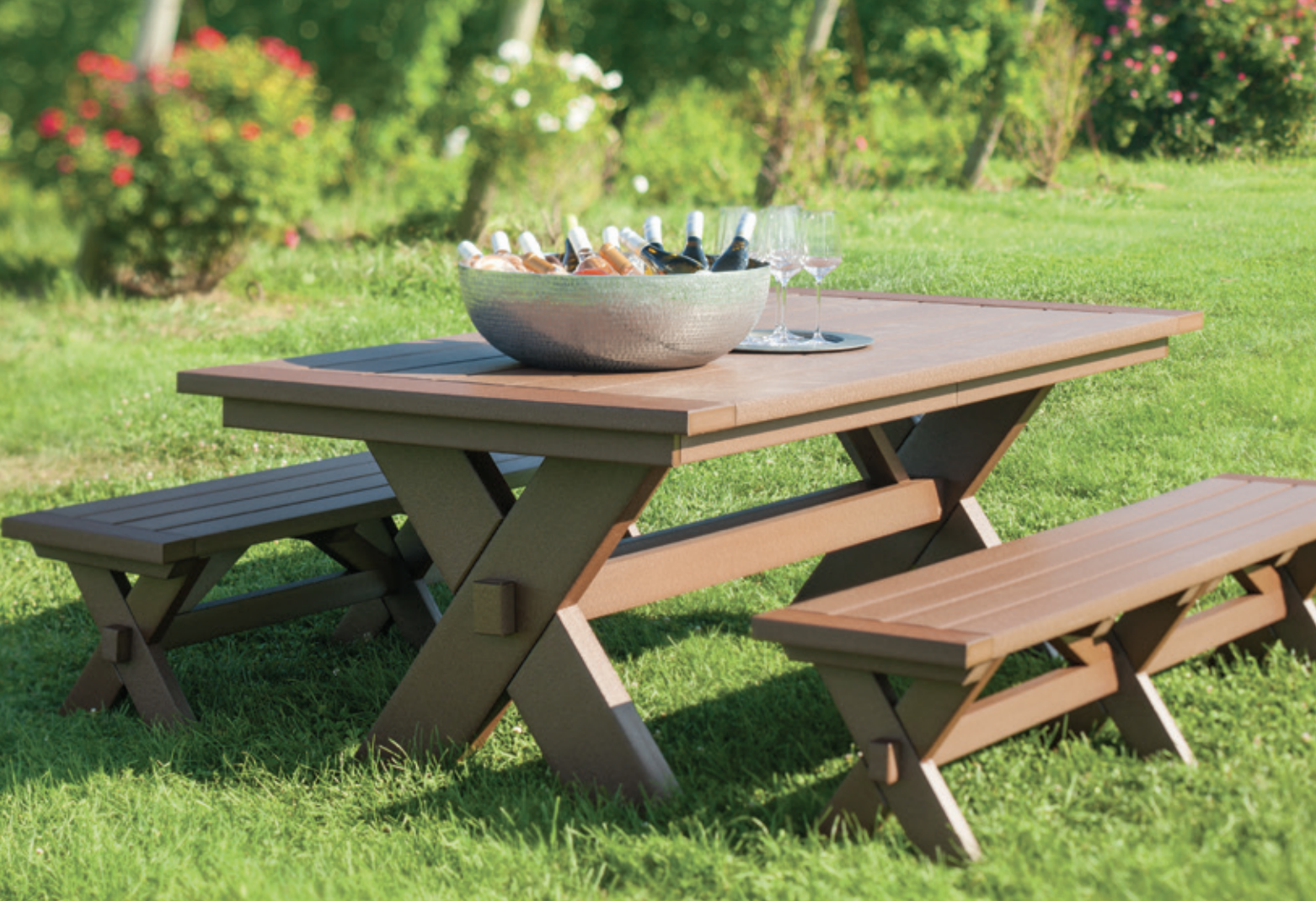 What To Shop
Next, youll want to look at brands that check all those categories:
Telescope- For the best MPG and aluminum patio furniture this is the brand to go to. Family operated for 115 years its a made in USA stable of the patio furniture industry.
Sunset West- For the best wicker patio furniture, this is the best manufacturer. With a long history of high quality and stylish design, its perfect if you are looking for a wicker set for indoors.
Woodward- One of the oldest manufacturers of wicker furniture, 150 years in the industry, Woodward furniture is all around a great aluminum and wicker patio furniture brand.
Lloyd Flanders- very popular throughout the USA, this brand manufactures woven vinyl and wicker furniture, very stylish and available in many furniture stores across the USA.
Design Examples
Here are some examples of sets you can totally bring indoors and create the most stylish and confortable family living spaces: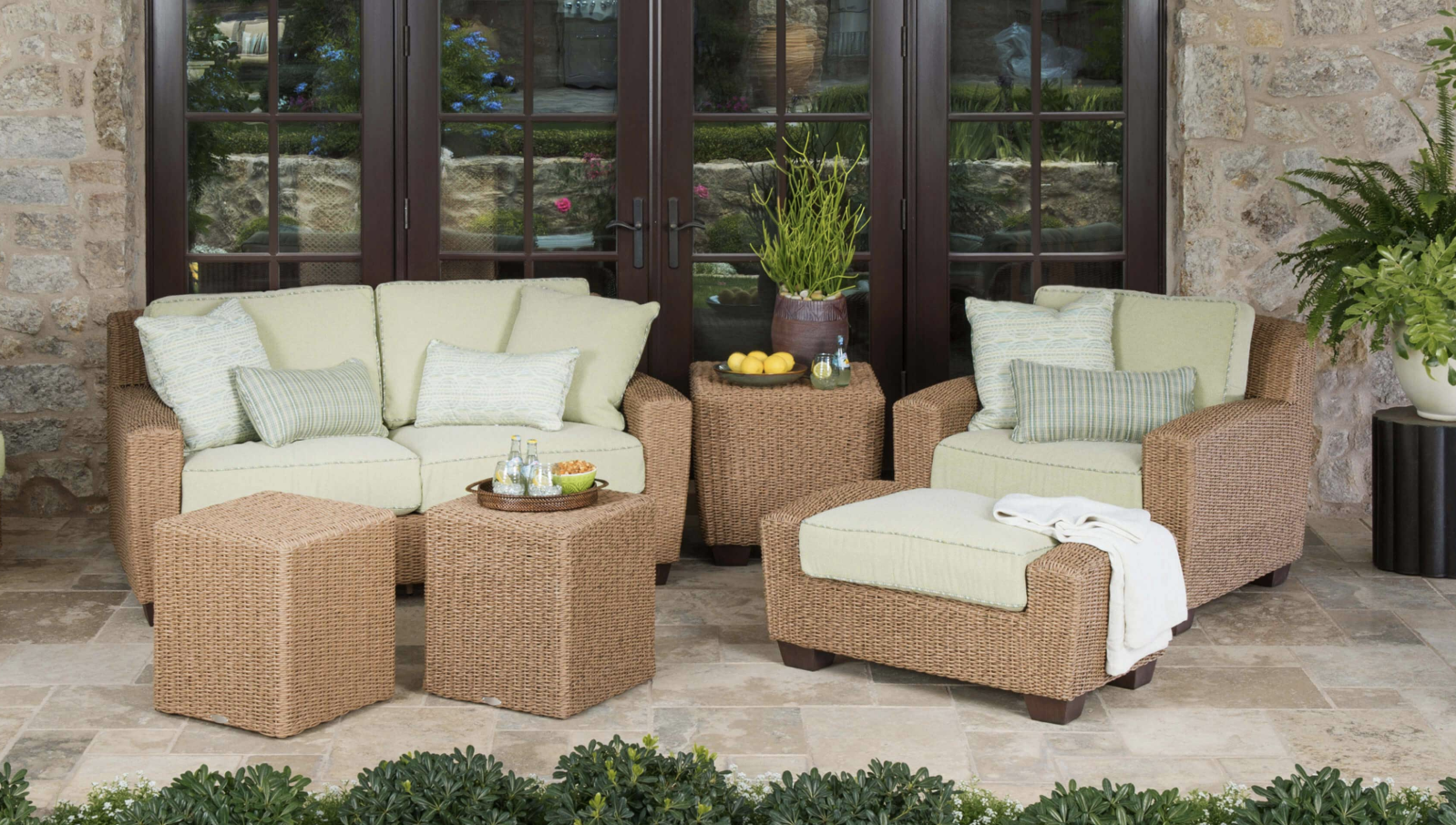 Now you can shop for indoor furniture at your local patio furniture store, and create a different style within your home.
Happy designing!
Leave a comment