Eco-Friendly Patio Furniture
All inhabitants of planet earth affect the environment they live in by varying degrees. Humans in particular have perhaps the most profound impact, since we've established our way of living all across the globe. Thanks to the Global Footprint Network we can use the Ecological Footprint Calculator to determine the size of your footprint- or impact you have in your environment. The result reads something like this "If everyone lived like you, you would need X number of earths", we were surprised to find that the average American's footprint is "5 earths", yikes! We really have a lot of work to do there!
Among the factors taken into consideration to calculate the footprint are: types of foods you eat, housing types, energy efficiency inside the home, amount of trash generated in your home, transportation and gas, and amount of new home furnishings purchased in a year. If we focus on that last point, we can easily conclude that the more furnishing you buy per year the higher your footprint. So if you purchased that cheap patio furniture set from Walmart and have to replace it within a year (which can be the case), then your ecological footprint goes up instead of down!
One thing we can do to lower our ecological footprint is purchase home furnishings, like patio furniture, every decade or so. This means your patio furniture will stay in-use longer instead of ending up in a landfill generating more garbage. For those ecologically minded conscious consumers, heres the Top 5 Furniture Brands that will last you decades and help you in reducing your footprint.
Another aspect to consider is the materials used in producing your patio furniture. Weve created a list with the most eco friendly materials you might want to consider when purchasing patio furniture.
Keep in mind that purchasing patio furniture made from high quality recyclable materials will last you decades, diminishing your yearly furniture purchases AND when its finally ready for the landfill, it will degrade naturally the result is a decreased ecological footprint!
There are 3 types of material that work best for eco-friendly patio furniture:
Recycled Plastic
1. Polyethylene Wicker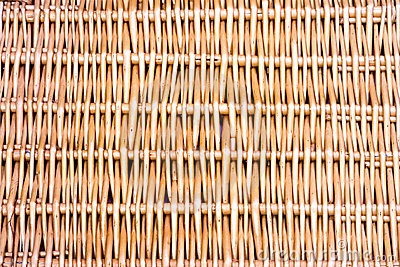 This synthetic resin is 100% recyclable and non-toxic to the environment. Its a alternative to wickers made out of plastic and PVC which are not recyclable when they reach the landfill. PVC plastics are non biodegradable, this means they wont decompose naturally and can even be harmful to living beings. The Montecito collection (need a collection to mention here) from Sunset West is a good example of polyethylene wicker that is recyclable and long lasting.
2. Polywood _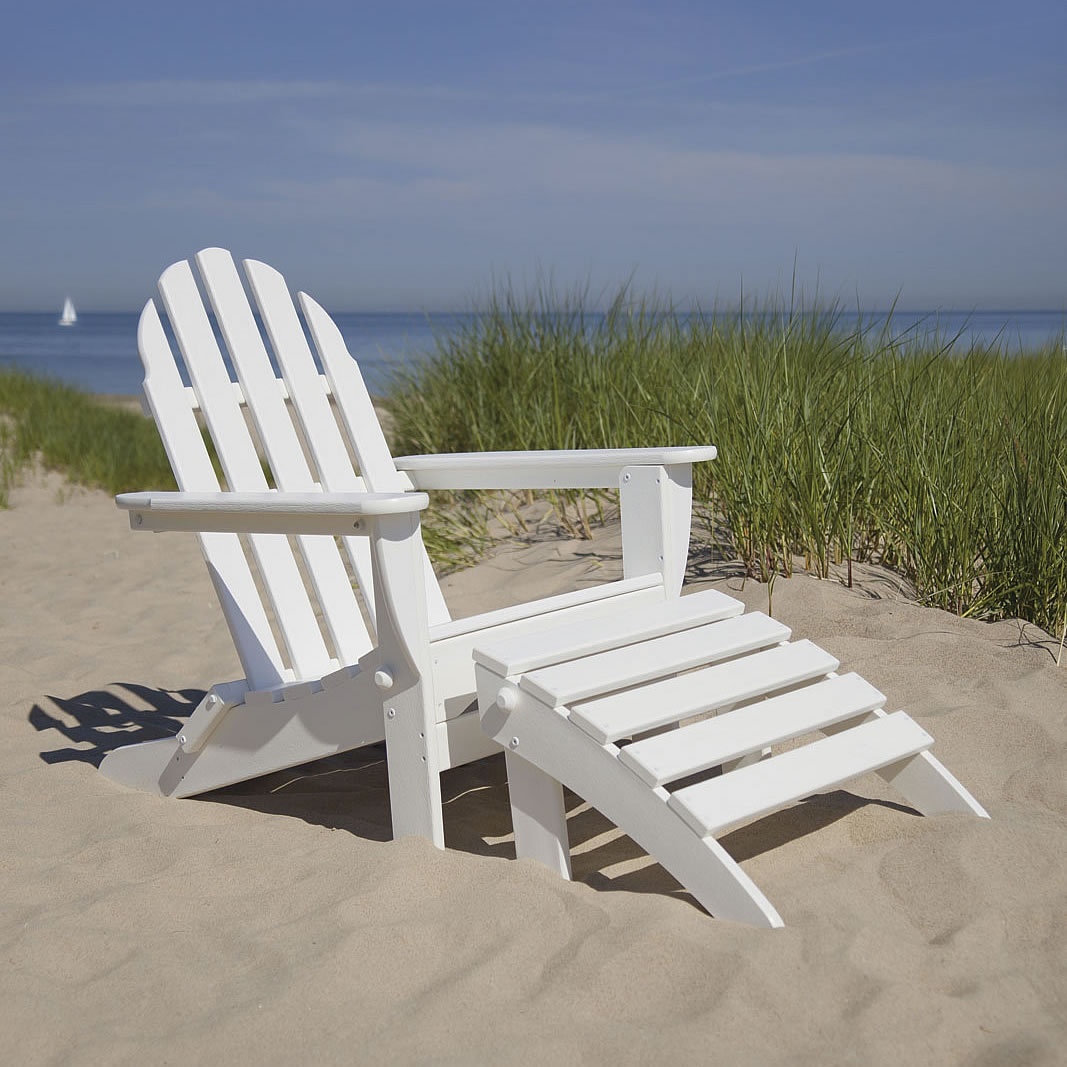 Polywood lumber is made from different recycled plastics, UV-inhibited pigment systems, foaming compounds, and selected additives. 90% of it is made using recycled plastics from post consumer plastic bottles to and post-industrial materials. Polywood lumber was developed by the company Polywood and it is used for Adirondack chairs.
Durable Woods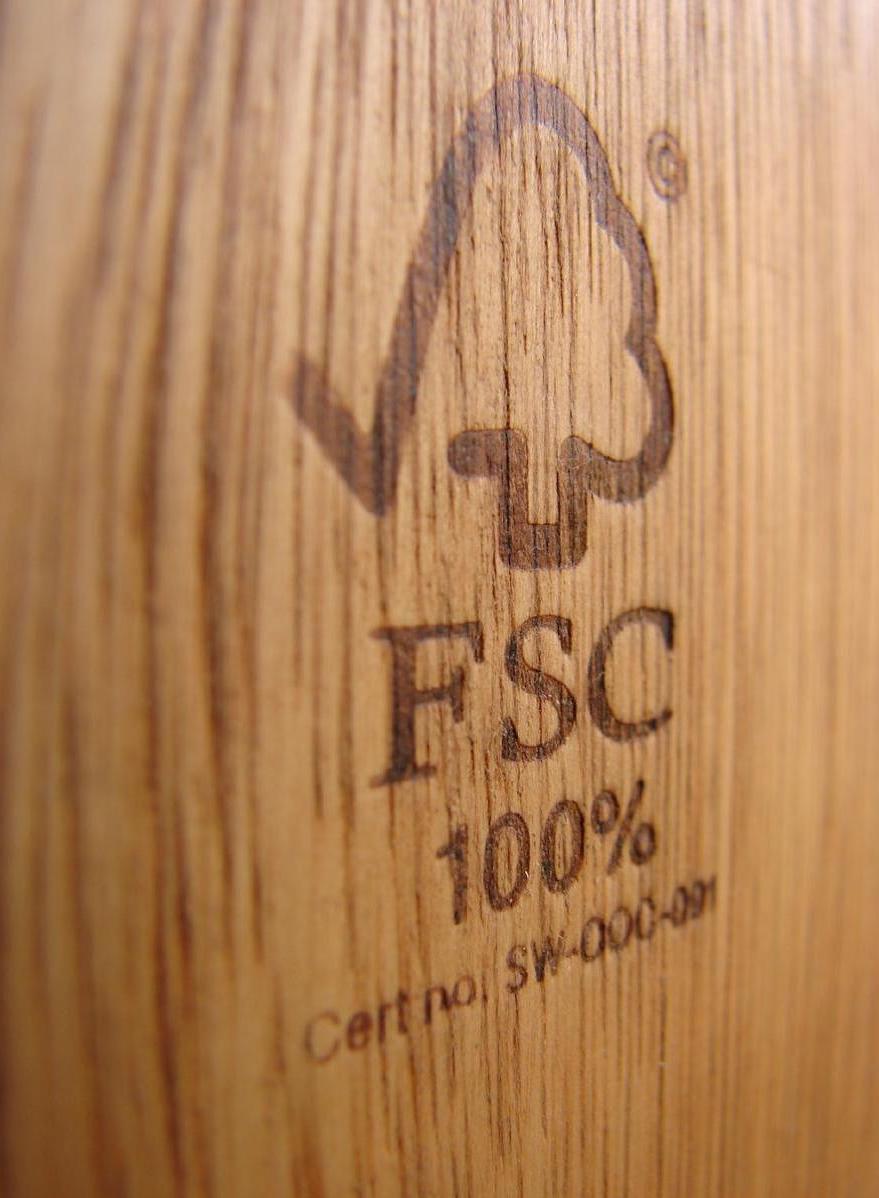 We all know wood degrades naturally, so it only makes sense that hard-wearing, durable woods like red cedar, white cedar, and teak are good options. But these woods must be FSC-certified and come from sustainably managed forests too, to align with our goal of decreasing our ecological footprint. In case you didnt know:The Forest Stewardship Council (FSC) is an international non-profit organization that was established in 1993 in to promote environmentally appropriate, socially beneficial, and economically viable management of the worlds forests. So its extremely important that the wooden patio furniture you are purchasing is comes from FCS Certified Wood.
Sunbrella Fabrics
Sunbrella is the best fabric of choice for outdoor furnishings and rightly so because it recycles ALL fiber and fabric remnants to up cycle them for other purposes. On top of that, they use fabric dying methods that dont release any harmful liquid waste. Sunbrella has a commitment to sustainability and environmentally responsible practices, and it shows this with their initiatives: Zero Landfill, Solar Energy, Wastewater Reduction and Wildlife Conservation. Sunbrella has also been awarded with the GreenGuard Gold Certification (healthy indoor air), OEKO-TEX Certification (no harmful substance to skin or environment on fabrics), Skin Cancer Foundation Seal of Approval, FACTS Certification (sustainability), among others.
Whats even better is their Recycle my Sunbrella program, a special take-back program that provides an alternative to disposal for fabric scraps, awning covers, boat covers and upholstery fabric. Since the inception of the program, business partners and homeowners have recycled more than 400,000 pounds (181,437 kilograms) of fabric. Rather than going to a landfill, this fabric is recycled for a second life reborn as yarns for use in decorative Sunbrella fabrics!
Remember that 84% of household waste can be recycled; if the product is biodegradable and produced sustainably its helping the environment. Specifically for patio furniture, keeping your furniture in use for a long time means its not polluting landfills, in order to do this: purchase high quality eco-friendly furniture that will last decades and was sustainably produced, repair your old furniture instead of throwing it away, this means purchasing the parts needed for DIY weekend projects or sending it to your local repair shop. Hopefully one day soon, well all say that if everyone lived like us, we would only need ONE earth.
Get the newest, best design ideas, for free!
News and design tips from industry experts, delivered weekly