February 18, 2022
Do It Yourself Patio Repairs
How to Measure and Install Sling Rail Endcaps
Here's a simple guide to measure and install sling rail endcaps. However if you are a visual learner and prefer the video tutorial, we created one just for you! Click HERE.
Sling rail end caps are the caps that go inserted at the edges of chairs and lounges for patio and their primary role is to hide the holes of the pipe frames.
Step 1- Remove the Sling Rail End-caps
Remove the sling rail endcaps from the frame, with a flathead screwdriver.
Sling rail endcaps tend to be very specific in the way they fit into the holes of the frame, with different patterns for each. A good indicator of the end cap youll need is if the endcap you have looks like the one you are buying online.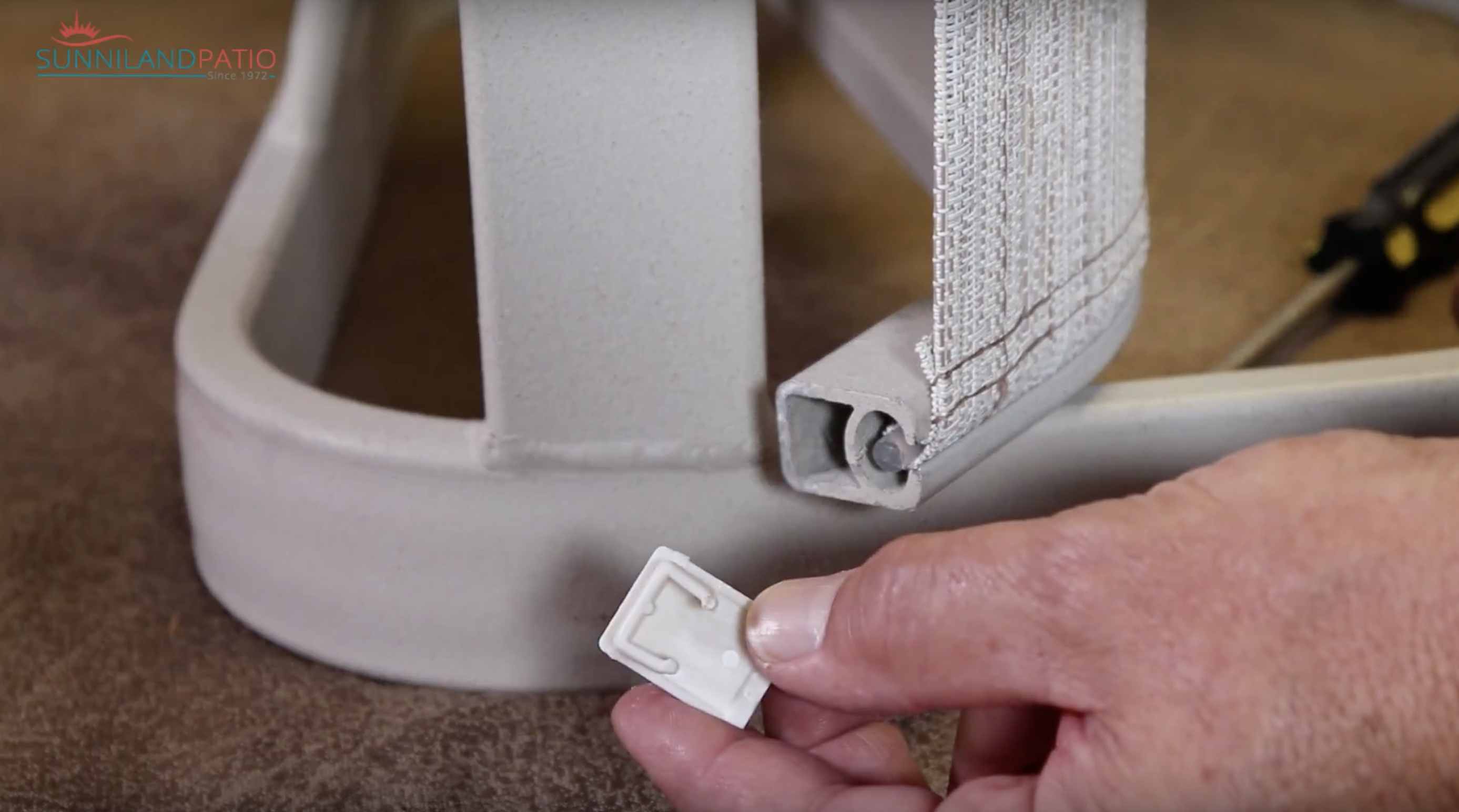 Step 2- Take a Measurement
You always want to double check that youre getting the right sling rail end cap by taking a measurement. Because of the funny configurations of the caps and holes, we will be measuring the outside of the frame as seen below: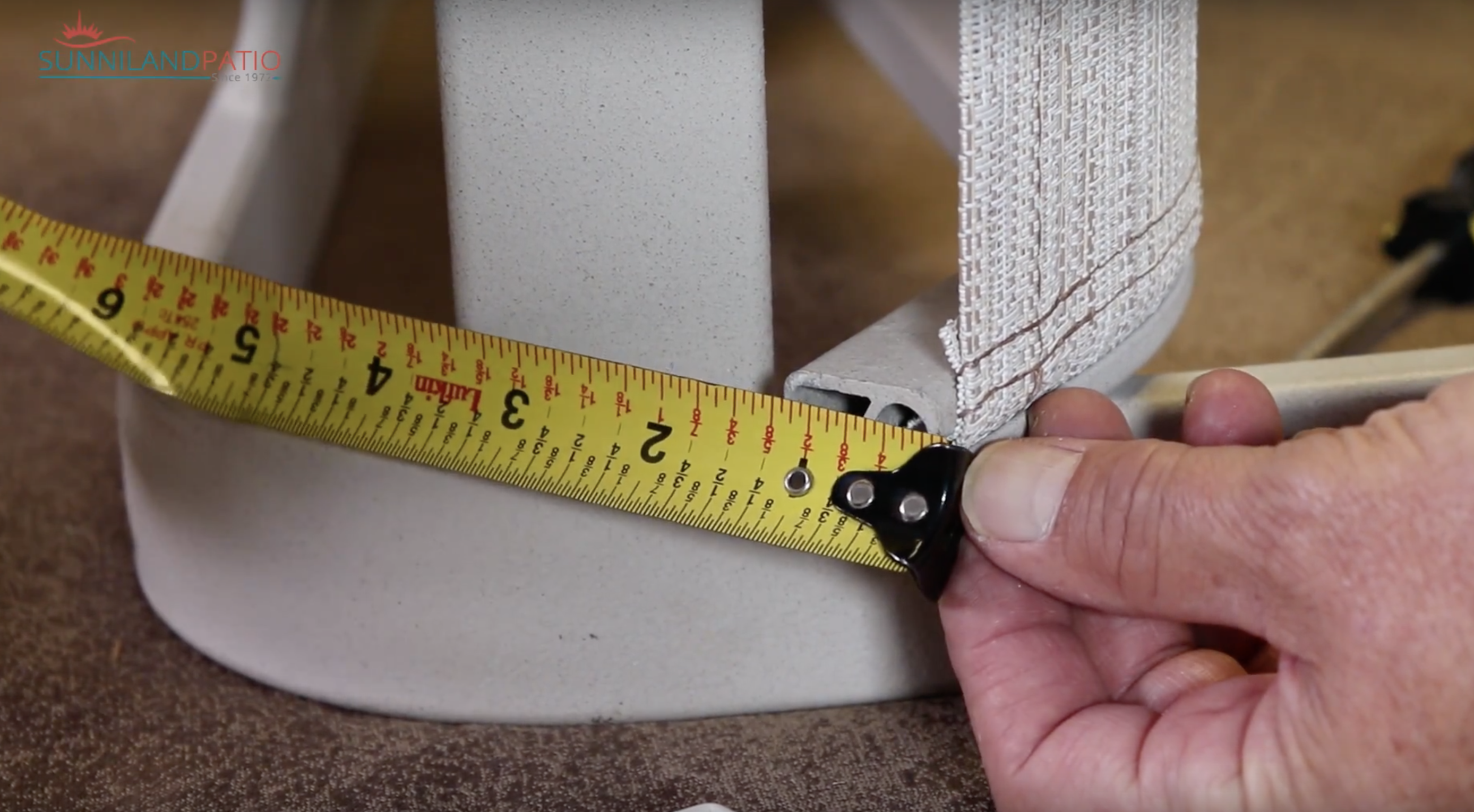 Step 3- Install the New Sling Rail Endcaps
Place the new endcap on top of the frame hole, and tap it lightly with a hammer so that it can insert snug. Repeat this process with all the endcaps on your chair or chaise lounge until they are all nice and tight. Tip-if too tight or loose- sometimes you can bend the tubing with a pair of pliers to change the size a little and help to fit better.
A lot of times, you can reuse the sling rail end caps after you have replaced your slings, but many times its better to just buy new ones that dont show any signs of wear and tear so that they can age slowly at the same rate of your new slings.
Thats it! Youve measured and installed your sling rail end caps!
If you need to order sling rail end caps, you can do so here: https://www.sunnilandpatio.com/collections/sling-rail-caps
Happy Fixing!
Leave a comment