Go Back
How to Pick the Right Rivet when Restrapping Patio Furniture
First, some basic definitions: A rivet is the small plastic "clip" that inserts in the side hole and holds the strap in place.
And when it comes to rivets (a.k.a. fasteners for strap install) there is a wide variety to chose from, and picking the correct one for your vinyl strap replacement project can get very tricky. Lets start by reviewing the rivets we offer on our website, since these work for all our customers needs.
First we have the rivets that fit a 7/32 hole:
Rivet A- White Double Wrap Plastic Rivet: Qty 100 | Item #: 30-512 | Qty 100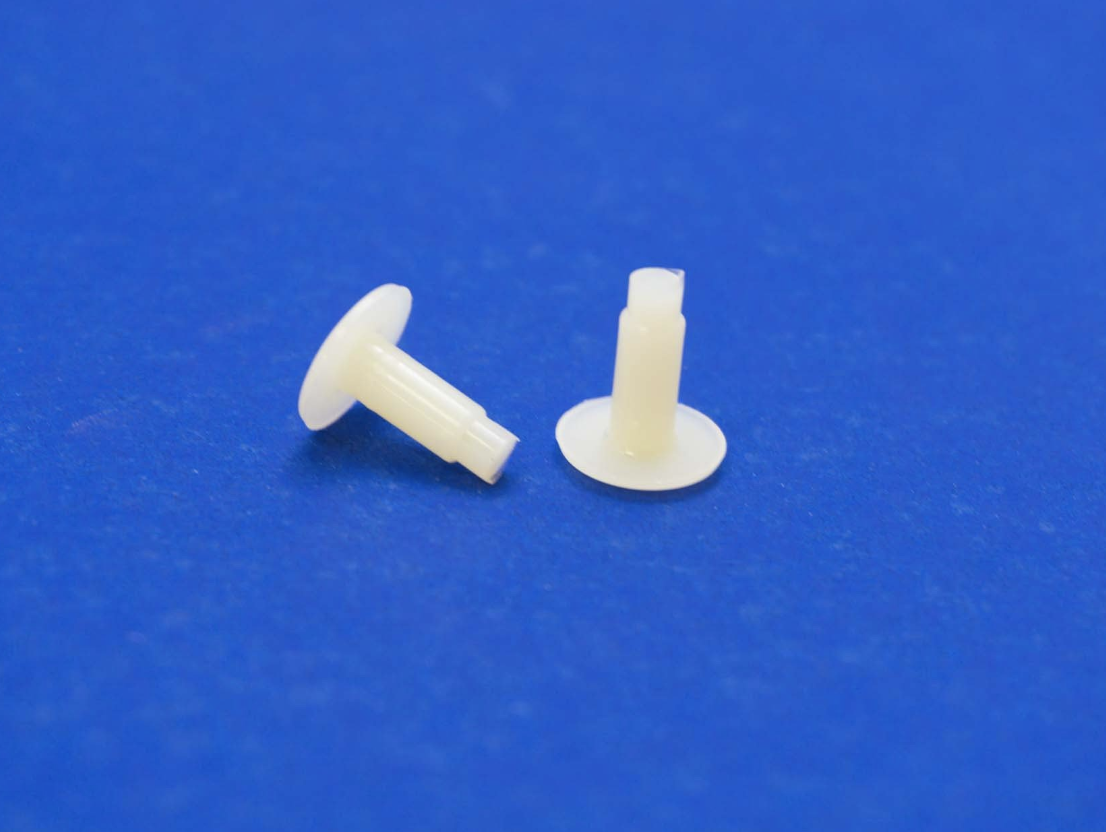 And
Rivet B- Small Double Wrap Rivet Item #30-514 | Qty 100
Note- some older models use these for single wrap also
Then we have the rivets that fit a 1/4 hole:
Rivet C- Multi-Gauge Deluxe Double Wrap Rivet Item #30-511 | Qty 100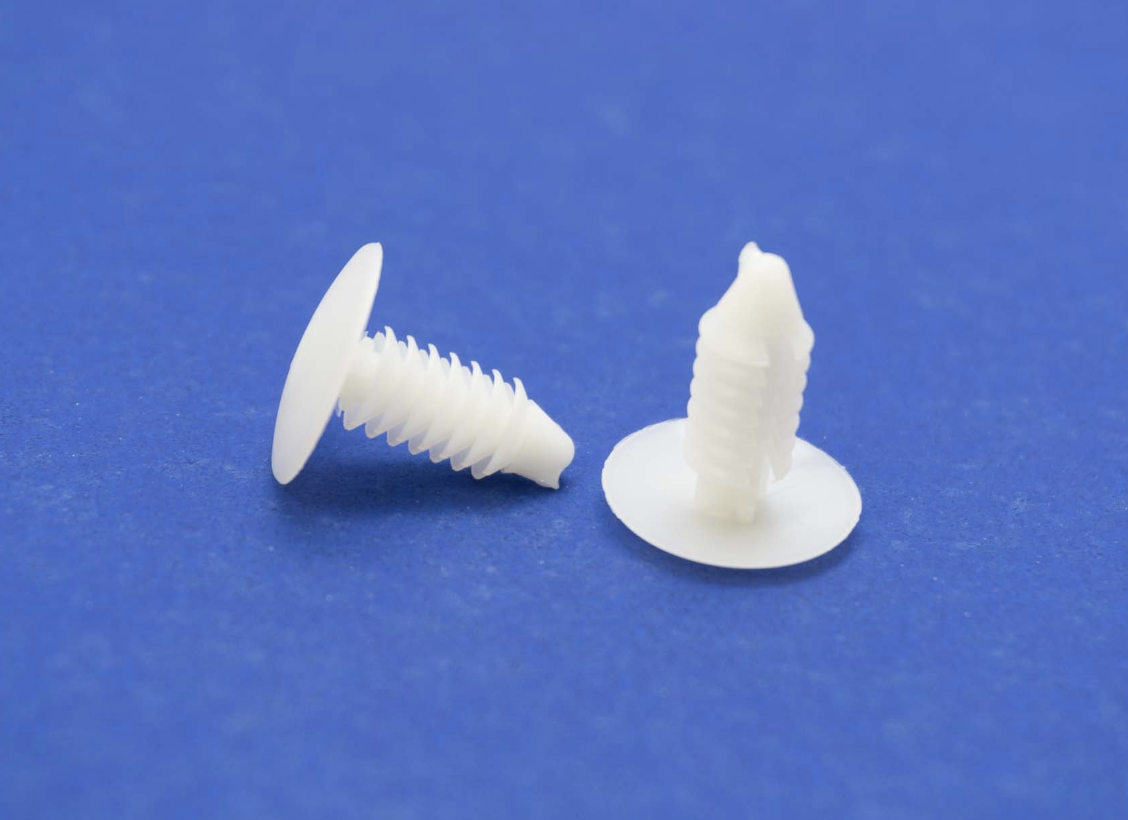 This rivet is ribbed, which means that it can fit different thicknesses.
Rivet D- White PVC or Slotted Conversion Rivet: Qty 100 | Item #: 30-515 | QTY 100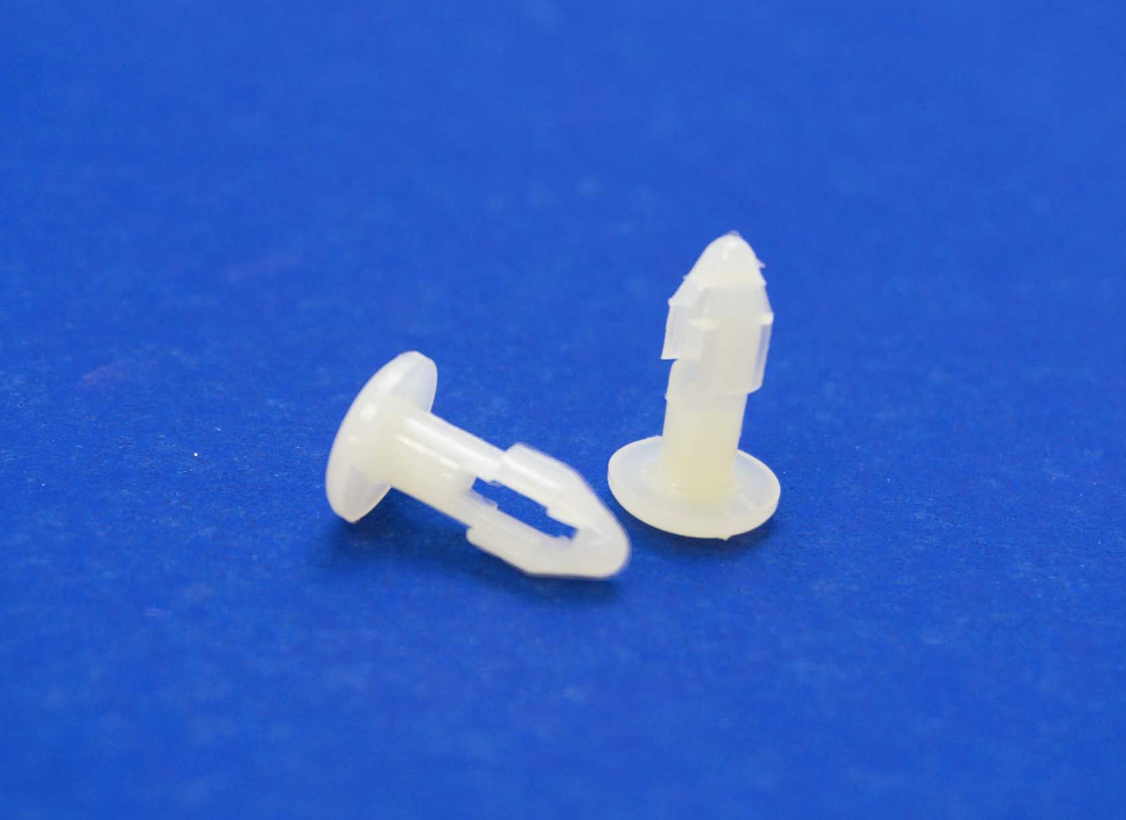 These fit deeper punched holes and frames with thicker gauge- like PVC. Also, if your frame is slotted- you can drill a _ hole in slot and use these to fasten.
Rivet E- White Single Wrap Plastic Rivet Item #30-516 | Qty 100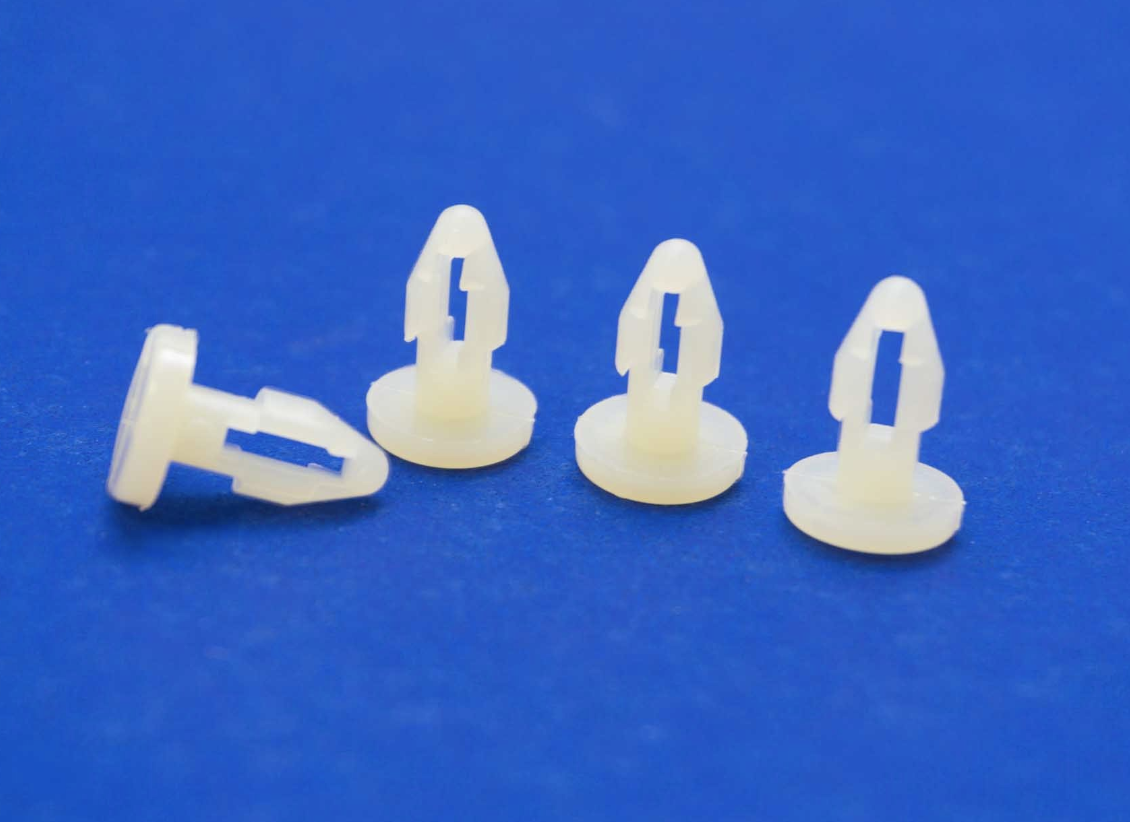 Note that each rivet is either for a single wrap strap or a double wrap strap configuration. This is important because you need to determine if your strap is a double wrap strap or single wrap strap.
Heres how to determine that:
There are two types of configurations on patio chairs and chaise lounges made with straps- a single wrap strap and a double wrap strap. A single wrap strap only wraps around the furniture once, while a double wrap strap wraps around the furniture twice and the rivet ends up hidden inside the double wrapping.
Once you determined what strap configuration your furniture carries then you measure the hole size where the rivet will go with a drill bit. If you have a drill bit set, you can try different drill bits until you find the one that fits best and thats the correct measurement for the hole!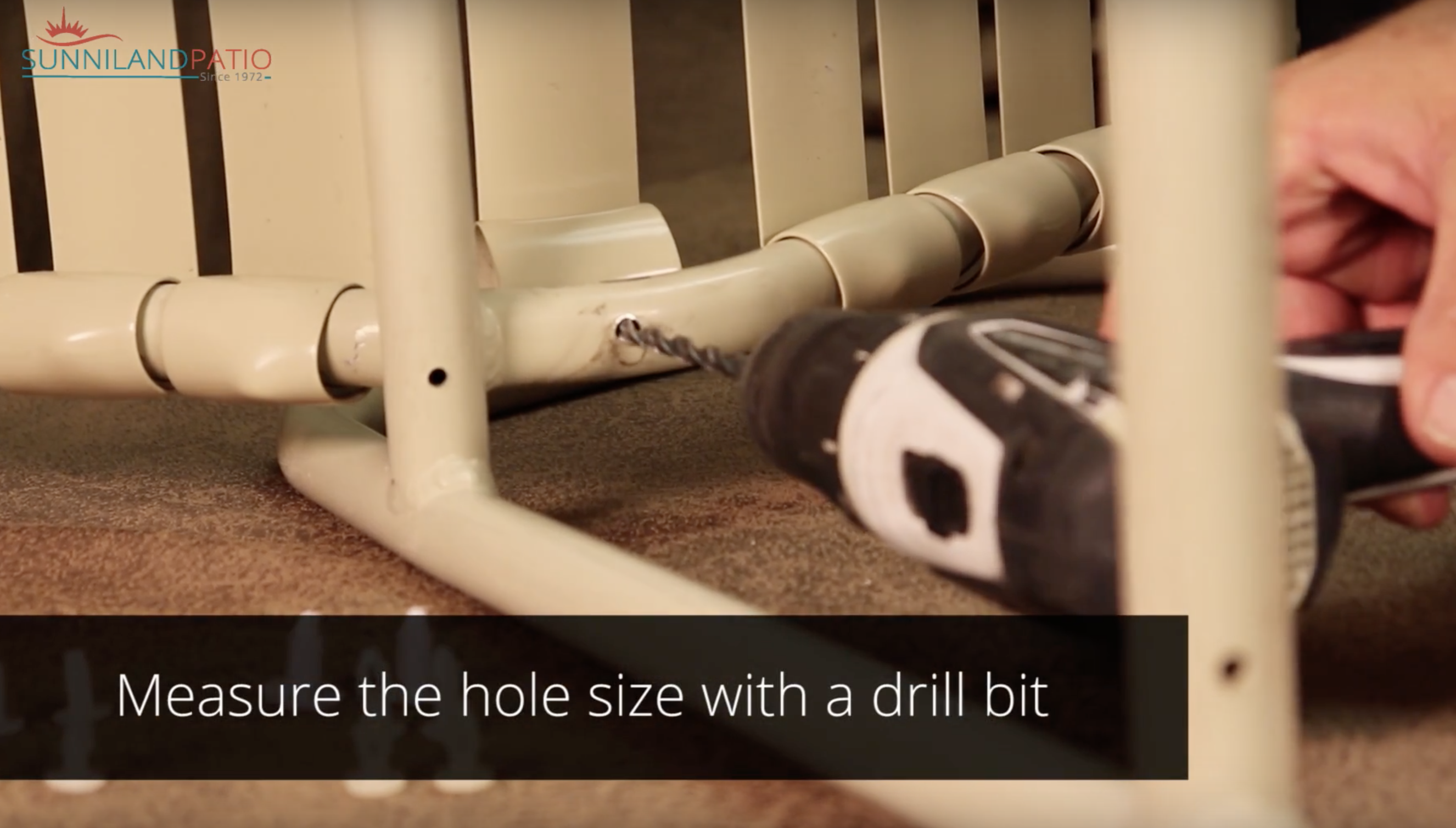 The Rivet thats right for you:
For double wrapped straps with a hole of 1/4 you want to used Rivet C. _
For when the hole is a little caved in (like a crater), or you had to drill a new hole into the frame, use Rivet D. This rivet has a longer shank and it will hold much better than its counterpart Rivet E. _
Sometimes import furniture has a slot instead of a hole where you insert a small edge of the strap instead of a rivet, however trying to cut that strap into the slot is very difficult so we drill a hole (1/4 drill bit) where the slot used to be and use Rivet D. _
If the hole is smaller (7/32) use Rivet A or Rivet B. Keep in mind that Rivet A has to be used only for a double wrapped configuration. _
If you drilled a 1/4 hole and it's for a single wrap sling, you can use Rivet E. 
We hope these tips are useful when choosing the correct rivet for your furniture project, and if you have any questions feel free to leave a comment below or send us an email at sales@sunnilandpatio.com
Leave a comment