Go Back
How to Measure Vinyl Straps for Replacement
Step 1- Determine What Kind Of Wrap It IS
The first thing you need to do to get started is determine the way the current straps on your chair are wrapped and fastened in place. There are two types of configurations: a single wrap strap and a double wrap strap. A single wrap strap only wraps around the furniture once and the end of the strap is still visible, while a double wrap strap wraps around the furniture twice and the rivet ends up hidden inside the double wrapping. A rivet is the small plastic clip that inserts in the side hole and holds the strap in place.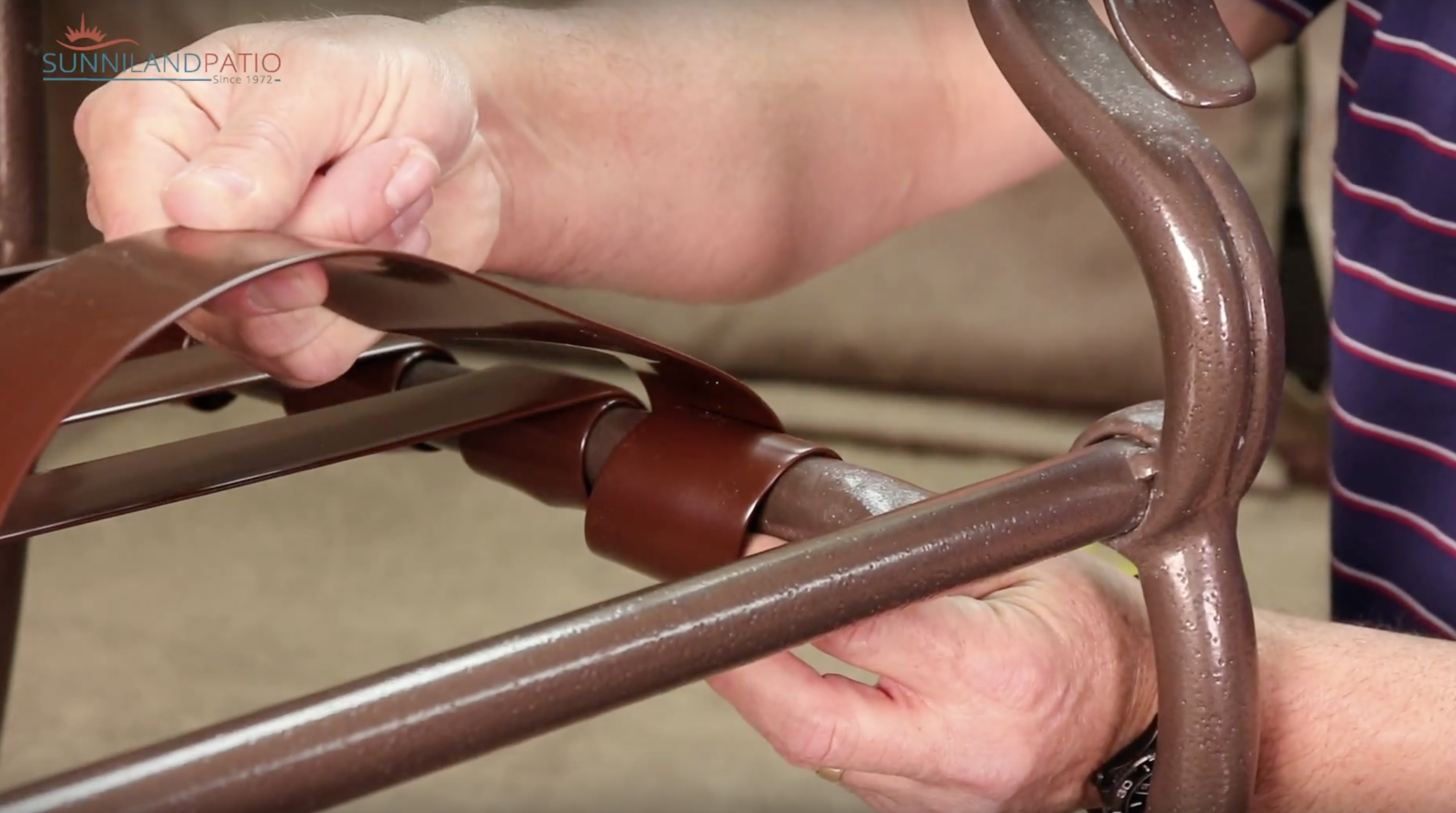 Step 2- Measure The Strap
Once you know which wrap it is, we proceed to measure the distance between the holes. For a single strap wrap, grab a cloth tape measure and measure how the existing strap lies-start at the edge of the hole, around the frame and to other side and around to the other hole as seen in the picture. Note the measurement.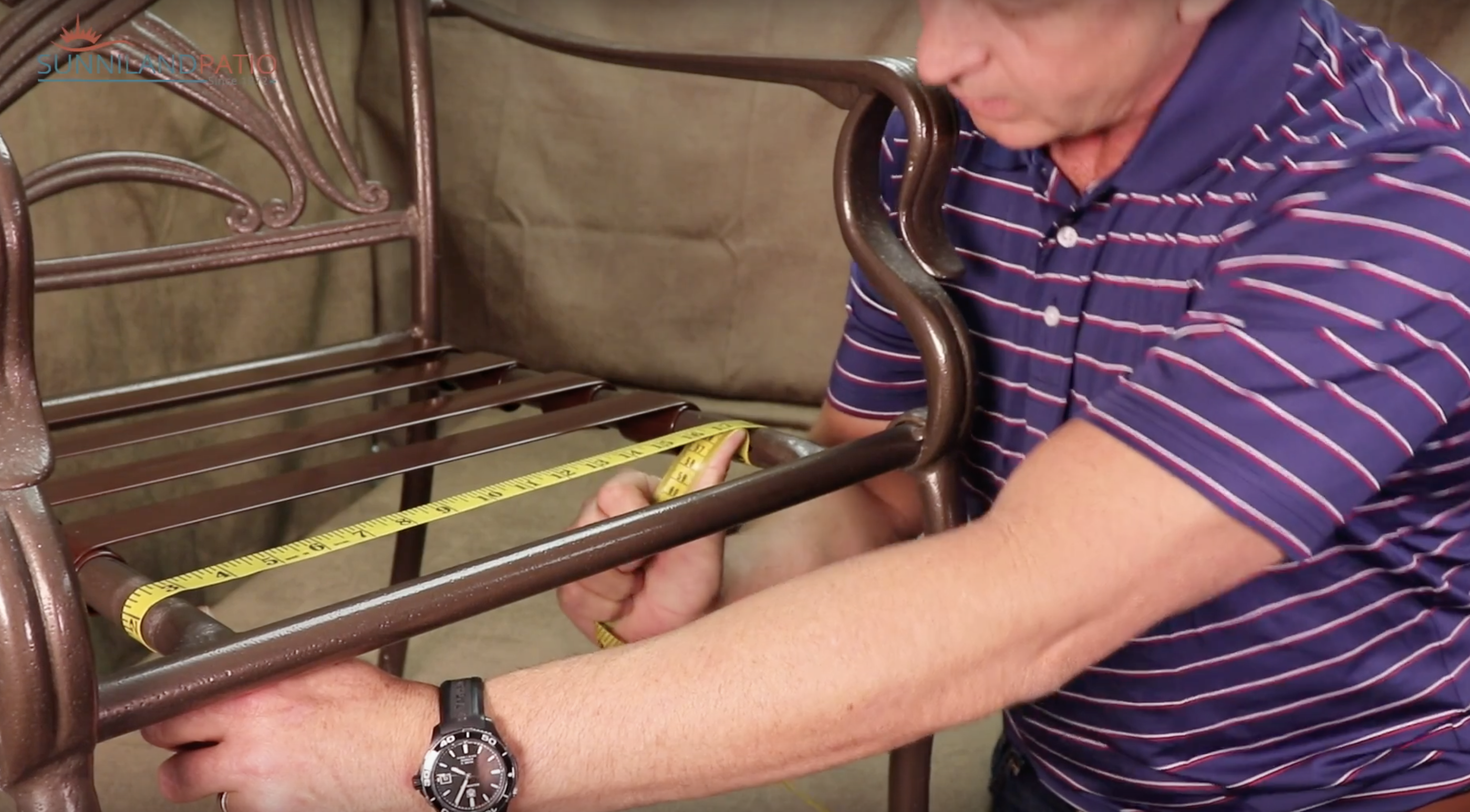 For a double wrap strap, start at the hole and wrap it around twice then stretch the tape to the other side and wrap it twice again- (again you are measuring the same distance as the existing installed straps). Note the measurement.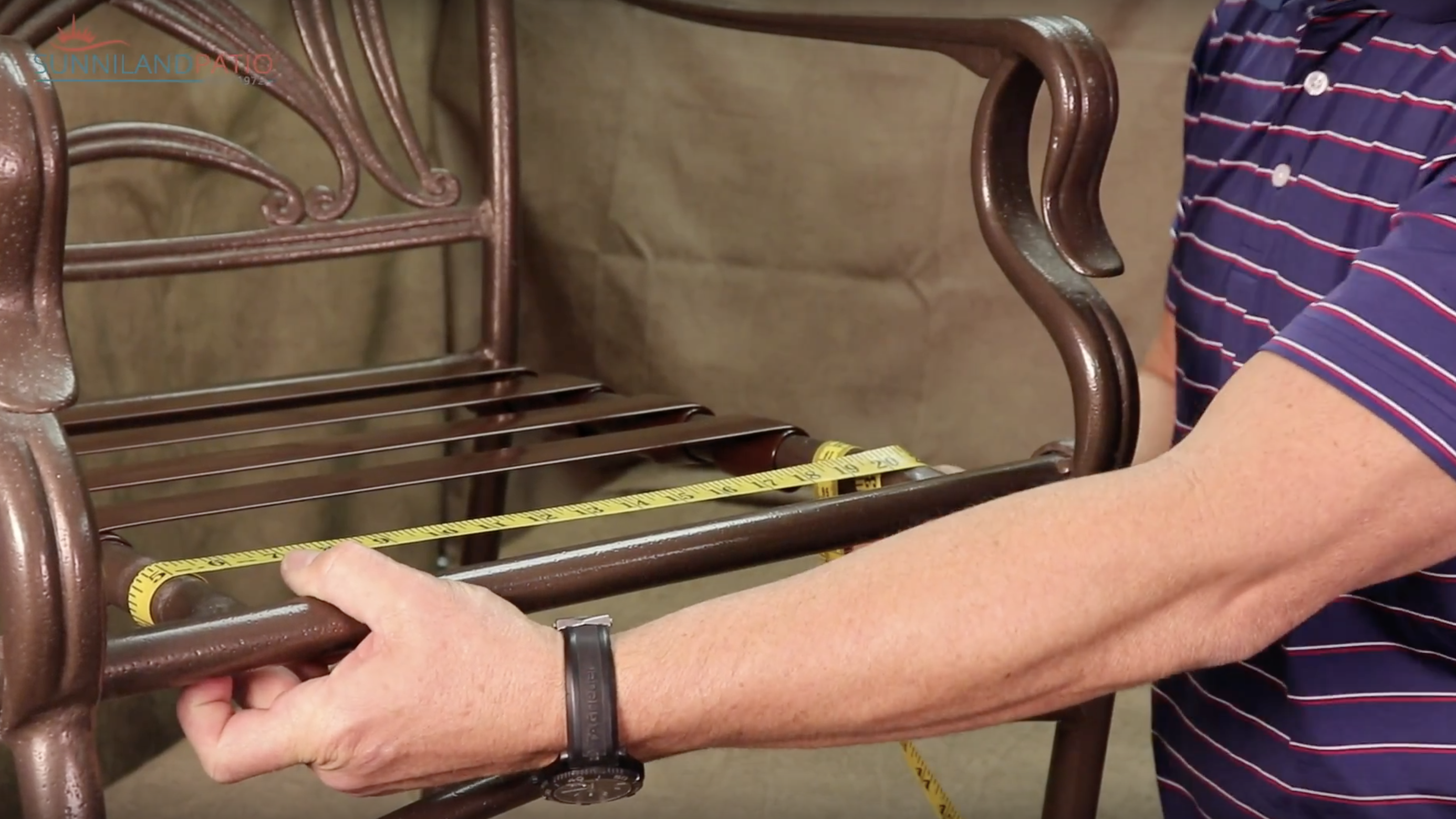 Step 3- Reduce The Measurement
Now that you have the correct measurements, its times to decrease that number by 10%. So for example if you measured 25 inches, 10% of 25 inches is 2.5 inches, then subtract that from 25 inches and the correct measurement for your strap is 22.5 inches.
Heres the visual representation:

If you are now ready to install the strap, check out our video tutorial on How To Install a Single Wrap Vinyl Strap or How to Install a Double Wrap Vinyl Strap.
If you need precut vinyl straps click here: https://www.sunnilandpatio.com/collections/pre-cut-vinyl-straps
If you rather buy the straps on the roll click here: https://www.sunnilandpatio.com/collections/replacement-vinyl-straps
If you need fasteners for strap install (rivets) click here: https://www.sunnilandpatio.com/collections/strap-install-fasteners-rivets-1
For any questions leave a comment below or send us an email at sales@sunnilandpatio.com.
Happy Fixing!
Leave a comment